The BEST Guided Reading App for Kids
Transform your Child's Relationship with Reading
FREE Trial - NO credit card required!
The Black Friday Sale (and 58% discount) ends in:
Improve your child's reading skills in just 12 weeks
If your child spends 30 minutes a day reading,
5 days a week for 3 months,
we GUARANTEE their reading skills will improve
…or your money back!*
Built by homeschoolers for homeschoolers,
LightSail offers your family the world at their fingertips!
Interact with over 12,000 books…
Listen to thousands of audiobooks…
Explore World Book Digital Encyclopedia…
Meet new people with Biography Center…
Deep dive into a Unit Study…
Write and publish your own books!
The possibilities are endless!
How LightSail Improves Reading Levels:
The LightSail app tests their reading and comprehension levels to understand exactly where their ability lies.
It then suggests books at their perfect reading level, giving them the choice of which to read – or books can be assigned by you.
Its real-time adaptive feedback tool challenges the child at their level and helps them improve their reading and comprehension skills FAST. Its interactive tools & interlinked multimedia keep the child engaged so much, they won't even think about playing video games.
Within 12 weeks, your child will have a measurable improvement with LightSail – or you get your money back!
"It manages everything! My complete Language Arts curriculum is here, taking the pressure off of me to plan the details."
- Madeline, mom of 5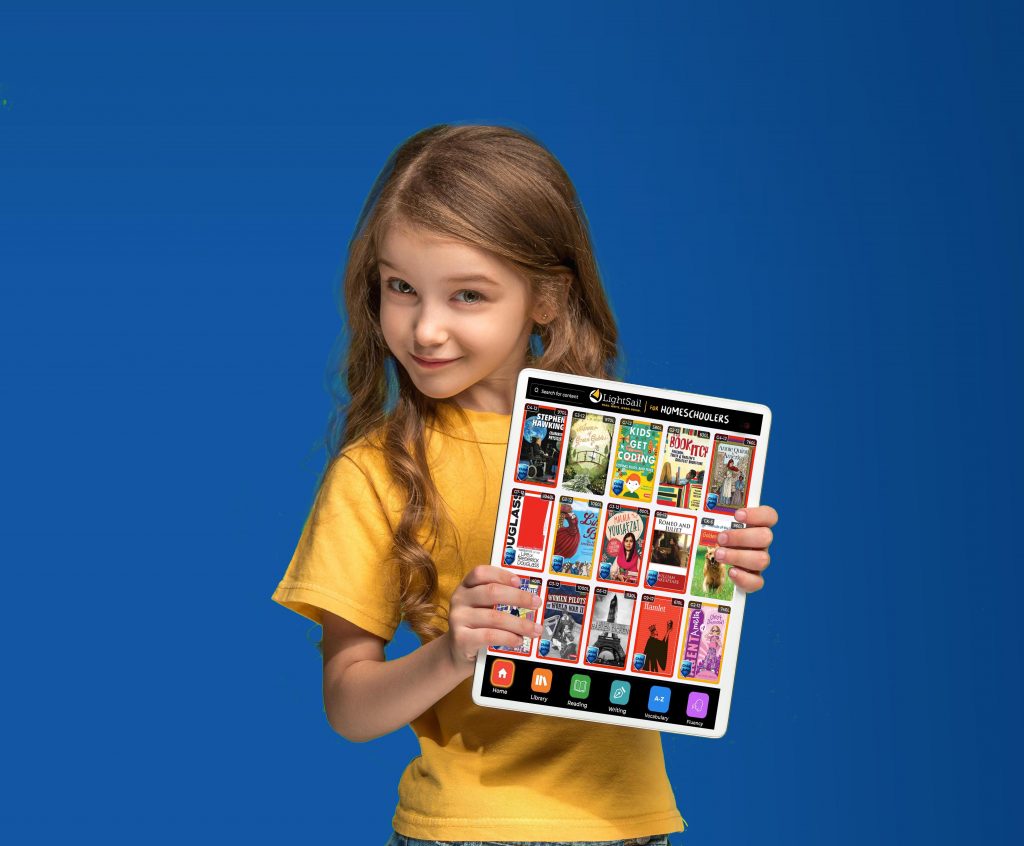 Our 90 day money back guarantee
30 Minutes a Day + 5 Days a Week + 3 Months = GUARANTEE your child's independent reading level will improve.*
* Measured by Lexile® level after completing the Power Challenge and by then reading Power Texts on LightSail's Platform.