---
About us
LightSail is proud of the talent we bring to K-12 literacy
With over 86% of its staff having worked in schools a cumulative 208 total years, LightSail welcomes alumni from Teaching Fellows programs, Education Pioneers, The Broad Residency, City Year, WorldTeach, Americorps, Peace Corps, DOE, TFA and TNTP.
We place a premium on team diversity in all forms and feature a majority female team alongside a breadth of cultural backgrounds and K-20 educational experiences.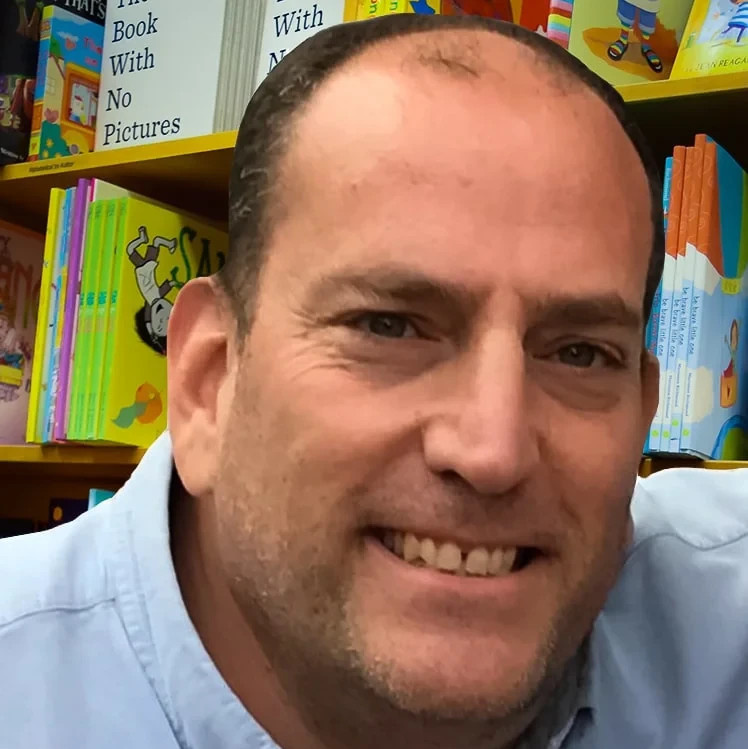 Steven Gittleson
CEO
Steven is a co-founder of LightSail and as Chief Technology Officer led the development of LightSail's technology since its inception.
Steven is passionate about literacy and the potential that increasing literacy has as a cornerstone to reversing economic gaps, as well as the opportunities that developing existing reading skills affords children everywhere.
As CEO and co-founder, Steven drives the vision at LightSail by tapping into his significant technical expertise to laser focus on technology and innovation, while simultaneously working with the management team to significantly grow LightSail in the US and internationally. In addition, Steven is commited to building LightSail's Antares and Apollo content label and building our worldwide network of partners.
Steven has over 20 years' experience in managing large-scale complex mobile and web-based software development applications both on and off the cloud. Steven also served as a founding partner and CTO for several start-ups and played a significant role in some 9 digit exits, including Omnipod and Netcreations. Steven has participated in numerous speaking engagements for IBM, Oracle, and Microsoft. Steven hails from South Africa and attended Wits University in Johannesburg.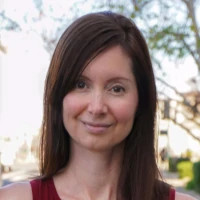 I know from first-hand experience that when value is placed on literacy in the home the results are life-changing. My parents made the bold choice to homeschool me in a time when few people had even heard about it.
This choice was so impactful that I not only homeschool my own daughters but make it my life's work to empower others who want to homeschool. I know from first-hand experience that when value is placed on literacy in the home the results are life-changing.
My parents made the bold choice to homeschool me in a time when few people had even heard about it. This choice was so impactful that I not only homeschool my own daughters but make it my life's work to empower others who want to homeschool.
Frequently, I hear from parents who feel powerless to help their children improve their reading and writing because they just don't know where to start and don't have anyone to guide them.
Too often, I have seen them completely at wit's end and ready to wash their hands of the whole homeschooling business, when all they are lacking are the right tools and the right content for their children.
This is why I believe in LightSail. LightSail is the most powerful and dynamic tool I have ever seen put into the hands of parents to help grow their child's literacy skills from home. It is holistic in that LightSail integrates the elements of reading, writing, grammar, vocabulary, and spelling together, something that is crucial to developing fluent, masterful users of a language.
The magic of homeschooling lies in the ability to give each child the education that fits their unique interests and abilities rather than being beholden to a timeline and a curriculum that is one-size-fits-all. This is why I love to help parents and homeschoolers discover LightSail. With a wealth of engaging, multimedia content that children love and state-of-the-art technology that assesses and adapts to the child's individual level and pace, LightSail is a paragon of homeschooling at its best.
I so clearly remember my mother telling me as a small child, "If you know how to read, you will be able to learn how to do anything." LightSail helps make that "anything" possible for children and gives parents the support and tools they need to meaningfully support their literacy growth. I look forward to sharing LightSail with parents and children and its limitless potential to unlock the power of reading and writing.
Vida Mercer
Lead Homeschool Evangelist
Meet the educators who contributed to our writing modules.
Follow us on social media to learn
TIPS AND TRICKS
Our Pledge
We guarantee that if your child reads on LightSail for 30 minutes a day, 5 days a week, for 90 days that their Lexile® level will improve. If it doesn't, we will give you 100% of your money back.
Why Powerhouse Homeschoolers Love LightSail
Rock star homeschoolers with kids of all ages, reading levels, and learning styles love LightSail.
Read our independent reviews.
We're here to help!
Find answers to frequently asked questions or contact us for more support.
How many parent accounts are included with a childs license?
Every family account includes 2 parent accounts
I am part of a homeschool group and we share teaching responsibilities. How can I access those accounts?
LightSail has created a Teacher/Coach role that can connect with multiple accounts. This is available as an add-on purchase. This account acts as additional parent with full teacher control to all connected accounts.
Is your platform only Faith-Based?
LightSail is available for both Faith-Based and Non Faith-Based families. A parent can choose to allow Faith-Based content or hide Faith-Based content including Library Collections and Lesson Plans. LightSail has created hundred of Faith-Based and non Faith-Based Library Collections, Bookmarks, Quotations, and Lesson Plans.
If I want to purchase a book with your E-Commerce store, do I have to buy a copy for each license I purchased?
No, when you purchase a book using our E-Commerce store you only need to purchase 1 copy for your entire family. Your purchase includes unlimited checkouts.
How does LightSail's childsafe protection work?
At LightSail, a parent's ability to oversee their child's online experience and align it with their faith and values is of the utmost importance. To this end, LightSail contains an entire suite of parental control features and never-before-seen ChildSafe Content Controls giving parents ultimate peace of mind.
These content controls contain dozens of nuanced subcategories for potentially objectionable material based on both maturity and religious factors. Then, it shows parents if a book contains a reference to any of those subcategories and allows them to block or allow single titles or entire subcategories for each child individually. Our ChildSafe Content Controls offer unprecedented insight into and control over the content your children consume without the need to read every book in advance.
Block or allow individual pieces of content.
Block or allow entire subcategories of content.
Require a child to request parental approval before opening entire subcategories of content.
Block, allow, or require requesting parental approval for all Classics library content.
Block or require requesting parental approval for all unrated content.
Click here to learn more about all of our parental controls.