Writing
IMPROVE YOUR WRITING SKILLS WITH LIGHTSAIL!
See how LightSail takes a multi-faceted approach to writing that provides unlimited inspiration and scaffolded support every step of the way.
Sign Up Now!
Try our Informal Writing Workshop
Fun, gamified prompts teach through real-life writing encounters. Children spin the wheel and then respond to a grade-appropriate writing scenario, like creating a mock social media post, composing a thoughtful Tweet on a current event, or completing a hashtag challenge.
Try an Informal Writing Workshop yourself to see how children will experience writing in an organic and relatable way.
Press on the wheel to start!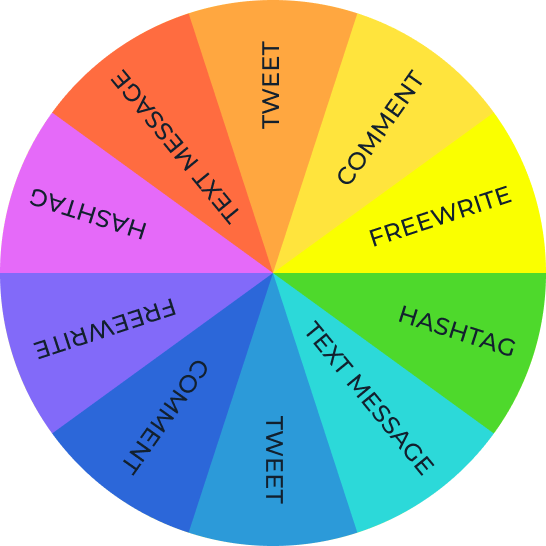 Learn how LightSail's library is tailored to your child's reading level!




Learn how LightSail uses
Gamification!
Motivate children to read and write by incorporating fun challenges and rewards.
Meet the educators who contributed to our modules.
Buy one
For every LightSail subscription you purchase for your family . . .
Donate one
. . . the LightSail Foundation will match it and donate a subscription to the charity you select.
Our Pledge
We guarantee that if your child reads on LightSail for 30 minutes a day, 5 days a week, for 90 days that their Lexile® level will improve. If it doesn't, we will give you 100% of your money back.
Why Powerhouse Homeschoolers Love LightSail
Rockstar homeschoolers with kids of all ages, reading levels, and learning styles love LightSail.
Read our independent reviews.
We're here to help!
Find answers to frequently asked questions or contact us for more support.
How many parent accounts are included with a child's license?
Every family account includes two Parent Accounts.
I am part of a homeschool group and we share teaching responsibilities. How can I access those accounts?
LightSail has created a Teacher/Coach role that can connect with multiple accounts. This is available as an add-on purchase. This account acts as additional parent with full teacher control to all connected accounts.
Is your platform only Faith-Based?
LightSail is available for both Faith-Based and Secular families. A parent can choose to allow or hide faith-based content including Unit Studies. LightSail has created hundreds of faith-based Unit Studies, Bookmarks, Quotations, and Memory Modules.
If I want to purchase a book with your Premium Books Shop, do I have to buy a copy for each license I purchased?
No, when you purchase a book using our Premium Books Shop, you only need to purchase one copy for your entire family. Your purchase includes unlimited checkouts.
How does LightSail's ChildSafe protection work?
At LightSail, a parent's ability to oversee their child's online experience and align it with their faith and values is of the utmost importance. To this end, LightSail contains an entire suite of parental control features and never-before-seen ChildSafe Content Controls giving parents ultimate peace of mind.
These content controls contain dozens of nuanced subcategories for potentially objectionable material based on both maturity and religious factors. Then, it shows parents if a book contains a reference to any of those subcategories and allows them to block or allow single titles or entire subcategories for each child individually. Our ChildSafe Content Controls offer unprecedented insight into and control over the content your children consume without the need to read every book in advance.
Block or allow individual pieces of content.
Block or allow entire subcategories of content.
Require a child to request parental approval before opening entire subcategories of content.
Block, allow, or require requesting parental approval for all Classics library content.
Block or require requesting parental approval for all unrated content.
Click here to learn more about all of our parental controls.
About Us
We are LightSail for Homeschoolers—a complete language arts platform built on the shoulders of LightSail Education, advancing the literacy skills of K-12 students in public, private, and charter schools since 2012.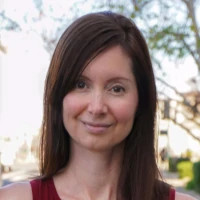 Hi, I'm Vida Mercer, a second-generation homeschooling mom. The single best thing my parents ever did for me was to make the decision to homeschool. Now, I homeschool my own daughters and help others do the same.
Homeschooling at its best is about customizing each child's education specifically for them. Join me as I walk you through how LightSail does exactly that. I can't wait to meet you in our Facebook group especially for homeschooling parents!
Contact us