Reading
IMPROVE YOUR READING SKILLS WITH LIGHTSAIL!
See how reading with LightSail opens worlds of possibilities that no physical book or static e-reader can.
Sign up now!
Features that make us great!
From Parental Controls to one-of-a-kind tools for struggling readers, come see the more than 100 features that make LightSail a complete Language Arts Solution
A World of Books Is Waiting for You!
Tens of thousands of books from dozens of your favorite publishers, including faith-based content.
LightSail Is Lexile® Driven
Learn how LightSail's library is tailored to your child's reading level!
Age Range
We are LightSail for homeschoolers - a complete language arts platform built on the shoulders of LightSail Education, advancing the literacy skills of K-12 students in public, private, and charter schools since 2012
Grading
Take the mystery and headache out of grading. LightSail provides automated grading for many assessments, pre-made grading rubrics, and grading guidance and samples from highly experienced teachers.
15-Day Lexile Cycle
Every 15 days, LightSail automatically updates your child's Lexile score, allowing every feature to be tailored precisely to their reading level.
Your Data
Unprecedented data feedback presented in an easy to understand format empowers both parents and children to harness the power of data.
Power Texts & Zone of Proximal Development
Every 15 days, LightSail automatically updates your child's Lexile score, allowing every feature to be tailored precisely to their reading level.
Reading Comprehension
Never wonder again whether your child is absorbing what they're reading. Built-in comprehension assessments provide real-time feedback as they read.
Social Media
Parents and children can share achievements to popular social media platforms.
Reading Incentives
Come see how we incentify reading with the clever use of badges, gift rewards, motivational messages, and more.
Parental Controls
Complete oversight and control over all of your children's content and activity.
Offline Reading
Every 15 days, LightSail automatically updates your child's Lexile score, allowing every feature to be tailored precisely to their reading level.
Struggling Readers
We help struggling readers with:
ADD and ADHD | Wandering Mind
CVI (cortical vision impairment) |Autism | Dyslexia




Learn how LightSail uses
Gamification!
Motivate children to read and write by incorporating fun challenges and rewards.
INCLUDED IN ALL SUBSCRIPTIONS
Learn about World-Class
Sports Stars with Lerner Sports included in your subscription.
Lerner Sports is perfect for children in grades 2-5 who are developing research skills or looking for exciting sports content.
Explore the World with LightSail!
From the depths of the oceans to the outer reaches of space, LightSail, in partnership with World Book, uses the power of reading to transport us to the next level.
World Book for Early Learners (Pre-K)
Hundreds of engaging and educational videos for young ones that are categorized by subject and designed to provide visual, real-world examples of high-interest topics.
Hundreds of educational games and activities that build knowledge and skills, including printables like mazes and dot-to-dot pages, that provide hands-on practice developing fine motor and pre-writing skills, plus online games, like paint-by-number, concentration, alphabet tracing, and more that develop technology skills while children play and learn.
Hundreds of stories for young children that are both narrated and have text highlighting to help children build reading skills. These stories are grouped into a wide variety of familiar categories young kids love, like creepy crawlies, wild animals, people at work, and weather, and all contain beautiful photographs or illustrations to enhance the text.
Dozens of art and drawing activities, both printable and online, that allow children to unleash their creativity and color dinosaurs, flowers, birds, and more or create their own masterpieces.
100+ GAMES
The number of games played each minute
360K VIDEOS
The number of videos watched each month
15K BOOKS
The number of Early World of learning stories read each day
Kids
World of Animals - Learn about hundreds of animals around the world while improving compare and contrast skills.
Science Projects - Get hands-on with these projects and lesson plans in a wide variety of S.T.E.M. and natural science subjects.
Compare Places - Compare any two states, countries, provinces, or continents, and see a side-by-side of important facts or dive deeper into each one.
Maps - Explore an interactive map that connects children to relevant encyclopedia articles. Check out the Atlas and find maps showing political, demographic, and weather information, and more. Download and print blackline, maps with or without labels, and flags for students to complete and color.
WebQuests - Printable, self-directed research and explore lessons, perfect to supplement a homeschool curriculum.
Important People - Search hundreds of biographies filtered by categories such as gender, area of expertise, or time period.
Games, Activities, Pictures and Videos, a Dictionary, and much, much more. Borrowed and adapted with pride from World Book Digimag.
100+ GAMES
The number of games played each minute
360K VIDEOS
The number of videos watched each month
15K BOOKS
The number of Early World of learning stories read each day
Timelines
Provides access to more than 650 pre-generated timelines and 14,000 individual events.
Timelines can be used as-is, customized to user specifications, or built from scratch.
Students can create family histories, track genealogies, and upload their own photographs.
The database generates easy to use guides on historical events.
Maps & Atlases
World Book's Interactive Maps & Atlases link to a wealth of related articles and other multimedia resources.
World Book Atlas links to articles, tables, and data about the world, helping children find maps showing political, population, economic and meteorological information.
Interactive Maps let children explore by continent, country, state/province/region, city, or point of interest and find related articles and other resources.
With the unique Compare Places feature, children can study the geographic similarities and differences between places around the world with a side-by-side comparison.
Biography Center
In LightSail's Biography Center, children can explore content about famous and infamous people from history and the present day.
10,000+ Biography articles from World Book Encyclopedia.
Today's Birthday highlights famous people born on the current day.
Curated biography collections and shelves of biographies are organized alphabetically by last name.
Children can search and sort by area of work or interest, nationality, ethnicity, gender, or time period.
EBooks
World Book brings hundreds of e-books to the LightSail platform on topics like:
Social & Emotional Learning
Collaborative Learning
High interest books designed for reluctant readers:
STEM
Social Studies & Geography
Core Reference
GET THE SCOOP! - WEEKLY
News and current event articles curated and edited especially for children (ages 8 to 16) by the trusted editors of World Book Encyclopedia.
From Ancient People to Race Relations, this ChildSafe archive of stories lets children search by keyword or browse by topic.
A huge variety of topics means children can always find a fascinating article on whatever they're interested in, such as:
Ancient People
Animals
Arts & Entertainment
Business & Industry
Civil Rights
History
Literature
And much much more...
Encyclopedia
World Book brings over 50,000 encyclopedia articles to your child within LightSail - a full research library at their fingertips.
All articles are enhanced with LightSail's seven layers of educational features.
All articles are routinely revised to ensure they are up-to-date and relevant, and expert contributors and advisors ensure reliability and accuracy.
Articles are interrelated with your child's reading library, videos, and other multimedia content so LightSail can suggest related articles on topics your child is interested in.
Search and browse functions let children find what they're looking for quickly and easily.
Unique content like World Book's Back in Time and Special Reports have their own buttons in your child's LightSail Library for easy browsing.
Our Pledge
We guarantee that if your child reads on LightSail for 30 minutes a day, 5 days a week, for 90 days that their Lexile® level will improve. If it doesn't, we will give you 100% of your money back.
We're here to help!
Find answers to frequently asked questions or contact us for more support.
How many parent accounts are included with a child's license?
Every family account includes two Parent Accounts.
I am part of a homeschool group and we share teaching responsibilities. How can I access those accounts?
LightSail has created a Teacher/Coach role that can connect with multiple accounts. This is available as an add-on purchase. This account acts as additional parent with full teacher control to all connected accounts.
Is your platform only Faith-Based?
LightSail is available for both Faith-Based and Secular families. A parent can choose to allow or hide faith-based content including Unit Studies. LightSail has created hundreds of faith-based Unit Studies, Bookmarks, Quotations, and Memory Modules.
If I want to purchase a book with your Premium Books Shop, do I have to buy a copy for each license I purchased?
No, when you purchase a book using our Premium Books Shop, you only need to purchase one copy for your entire family. Your purchase includes unlimited checkouts.
How does LightSail's ChildSafe protection work?
At LightSail, a parent's ability to oversee their child's online experience and align it with their faith and values is of the utmost importance. To this end, LightSail contains an entire suite of parental control features and never-before-seen ChildSafe Content Controls giving parents ultimate peace of mind.
These content controls contain dozens of nuanced subcategories for potentially objectionable material based on both maturity and religious factors. Then, it shows parents if a book contains a reference to any of those subcategories and allows them to block or allow single titles or entire subcategories for each child individually. Our ChildSafe Content Controls offer unprecedented insight into and control over the content your children consume without the need to read every book in advance.
Block or allow individual pieces of content.
Block or allow entire subcategories of content.
Require a child to request parental approval before opening entire subcategories of content.
Block, allow, or require requesting parental approval for all Classics library content.
Block or require requesting parental approval for all unrated content.
Click here to learn more about all of our parental controls.
About Us
We are LightSail for Homeschoolers—a complete language arts platform built on the shoulders of LightSail Education, advancing the literacy skills of K-12 students in public, private, and charter schools since 2012.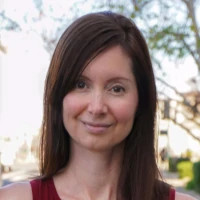 Hi, I'm Vida Mercer, a second-generation homeschooling mom. The single best thing my parents ever did for me was to make the decision to homeschool. Now, I homeschool my own daughters and help others do the same.
Homeschooling at its best is about customizing each child's education specifically for them. Join me as I walk you through how LightSail does exactly that. I can't wait to meet you in our Facebook group especially for homeschooling parents!
Contact us