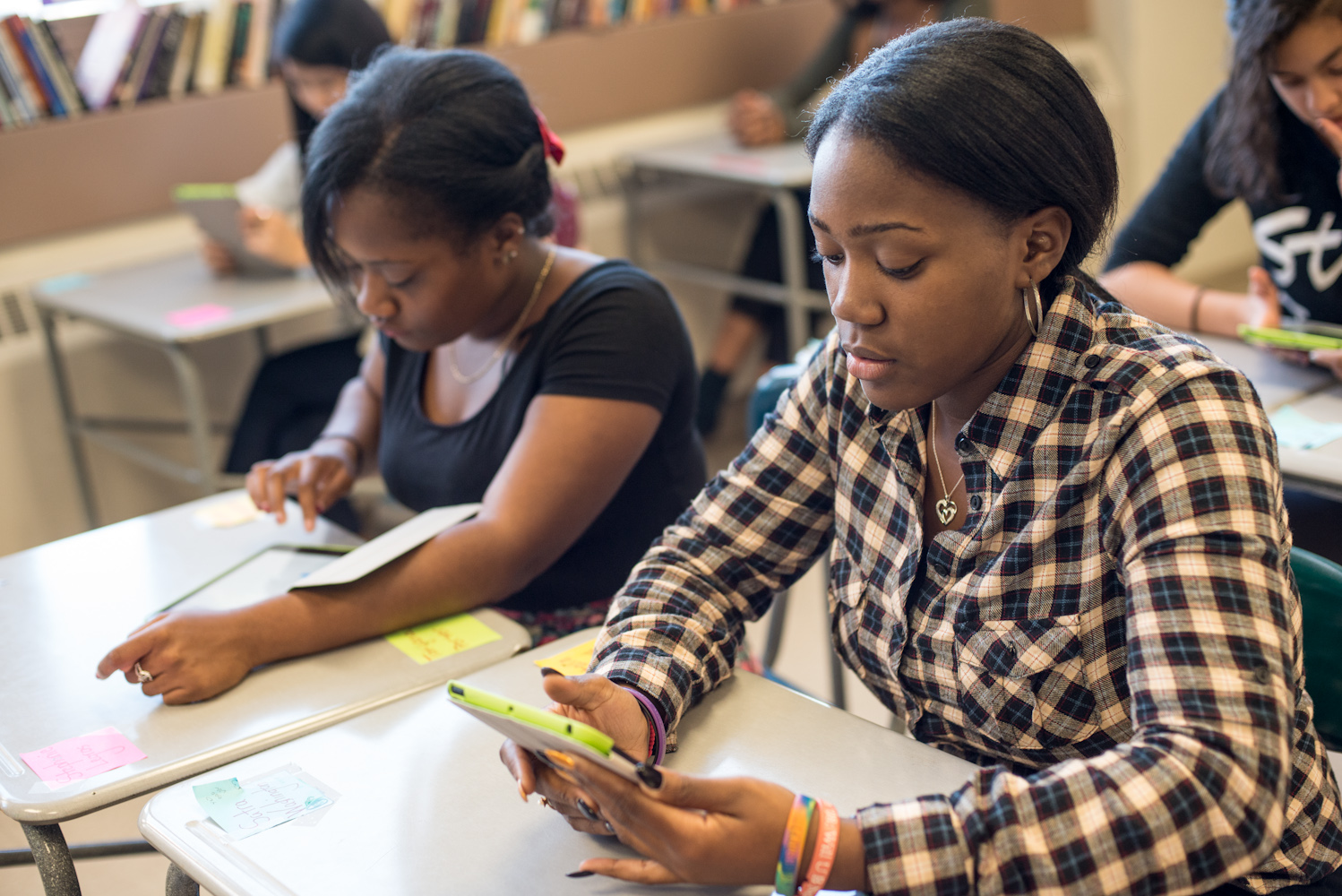 There was a shelf of books in our living room when I was growing up, and it contained all of my mom's vintage Nancy Drew books. As a first grader I asked her when I would be able to read those books and she told me, "When you're in second grade." I wasn't even a fluent reader yet, but I pined for those yellow books with the pretty detective on the cover like they were season 6 of Breaking Bad.
What my mom was doing was allowing me to choose within parameters. My mom knew that I wasn't fluent enough as a first grader for the Nancy Drew books to be an enjoyable experience. But she also knew that the minute I was a fluent reader, I could have at them even if there was going to be vocabulary (I still recall the word chastise tripping me up) and cultural references that I didn't readily understand.
And she was right. In second grade, with those Nancy Drew books, I became a flashlight-under-the-covers-till-all-hours-of-the-night kind of reader. I then became an adult reader who felt completely and utterly bereft if, once upon a time, I didn't have a book in my shoulder bag and now, if I don't have a book on my iPad.
At LightSail, we are all about honoring choice within parameters. It's critical that students engage with increasingly complex texts – that's how they'll grow to be college ready and have the scores to prove it. But for students to take on complex texts with flashlight-under-the-covers-till-all-hours-of-the-night gusto, they have to fall in love with reading.
We're knee deep into our second iteration of LightSail, and I'm proud to say that our library will be the mecca of choice within parameters. Students already have some of the best titles at their fingertips, but the new library design is going to further highlight just how irresistible reading can be by helping students find books they'll love. Think Netflix for books.
Soon, students using LightSail will be able to pick books based on their interests, as they do now, but then the LightSail algorithm will elegantly scaffold kids to ensure that they are exposed to riveting books that are sufficiently complex to keep them growing as readers. Our CEO calls this the "escalator of text complexity" because it will be faster and smoother than the old "staircase of text complexity."[1]
More importantly, though, it will ensure that kids become both powerful readers and passionate readers. Because kids who develop robust comprehension skills and love reading know that they can learn anything they set their minds to – and isn't that the whole point?
---
Allington, R. L., McCuiston, K., & Billen, M. (2015). What research says about text complexity and learning to read. The Reading Teacher, 68(7), 491-501.