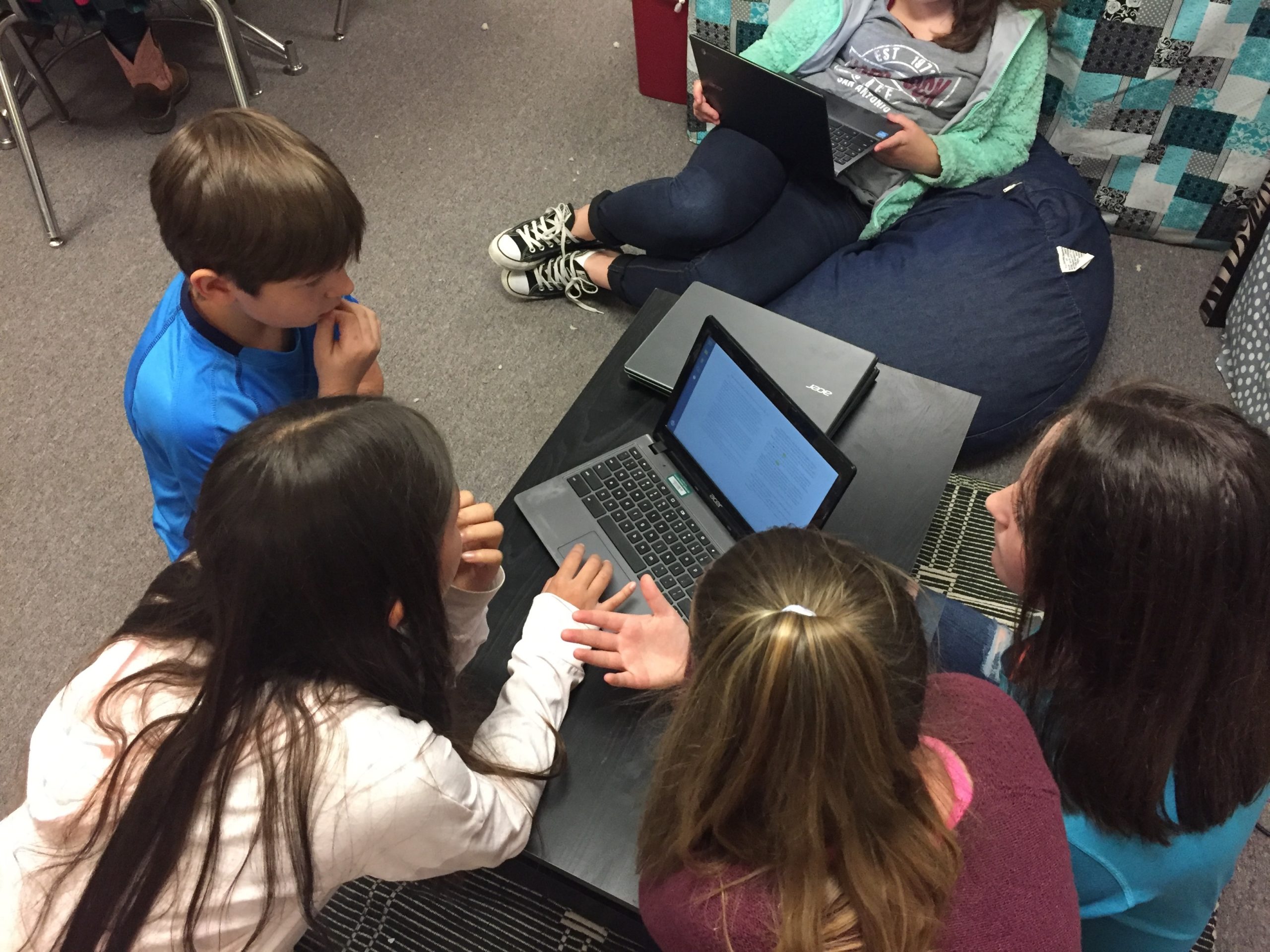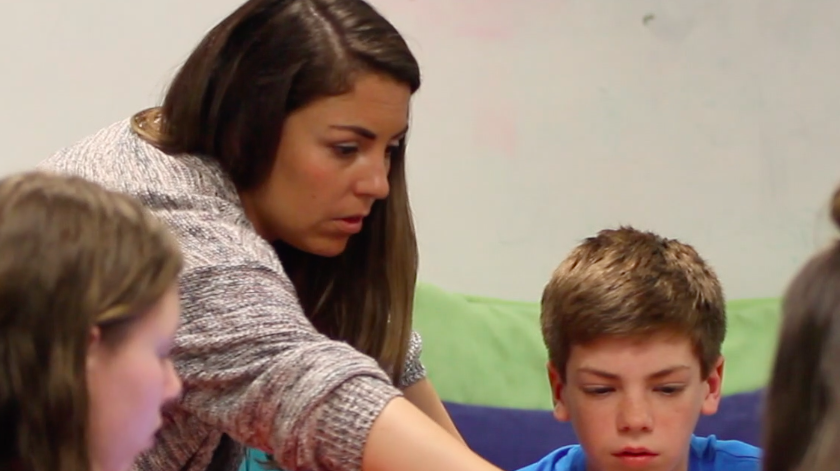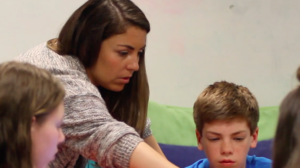 Lauren Bochicchio Beaver is a LightSail Instructional Coach who expends her boundless energy in LightSail classrooms around the country — and spends her free time trying out new workout classes! As a teacher, she was just as enthusiastic and in 2013 her homeroom class became the first 6th grade team to ever win Spirit Day. She hasn't stopped gloating about it since.
As I began to hone my craft as a teacher, there were some things that became easier. I started to be able to enjoy my Sunday afternoons instead of spending countless hours scripting lesson plans. Behaviors that threw me for a loop my first months in the classroom became predictable and I could soothe an argument between friends or an outburst during Workshop with just a look. My prize box was full, my pencils were branded so they couldn't be stolen (I wish), and I finally had a toolbox of strategies to pull from for effective and engaging lessons. But one thing never got any easier: finding texts.
More specifically, finding enough texts at the correct level, that would grab the interest of my students while also ::fingers crossed:: hitting a standard or two along the way. That often meant late nights scouring the internet for the perfect news article, only to race to the copy machine early the next morning to print out enough pages for 4 class periods worth of students. Or treasure hunting in the school's book room for a class set of texts that was almost always four or five books short or finding that the collection you had your heart set on for book clubs were already checked out by another teacher for the foreseeable future.
Now that I am a coach, my eternal quest for the perfect text has not ended. However, I have a much more robust set of tools in my arsenal to find them. LightSail's newest offering of texts available for multiple users (often nicknamed MUPO because educators love acronyms) are not only engaging and integrate seamlessly into content, but also offer something my school's book room rarely could – enough texts for ALL your students.
So how can we capitalize on this windfall of books? Here are a few ways LightSail's MUPO content can be used in your classroom:
Do Nows: MUPO texts, like the complimentary articles provided through LightSail's partnership with

The Washington Post

and News4Kids, make a great "Do Now." These articles are short and sweet – they can be finished by secondary students in a few minutes and provide a fantastic hook to begin and frame a lesson. By assigning an article to students at the start of the period, they can begin their work right away – providing a quick and productive transition into class.
Small Group Work:

The clear and up-to-date data provided by LightSail provides you with a bounty of information for which to pull small groups. MUPO texts are a great choice for small groups, because you never have to worry about having enough available books or making copies of a text just for a brief small group meeting. Students can work through some of our longer, trade MUPO texts over multiple small group sessions or focus on shorter texts that can be completed in one sitting.

Shared Reading:

Our collection of

Antares Reading

texts – available for free exclusively on LightSail – are perfect for shared reading. These books range from high-interest titles like "All About Motorcycles" and "All About Soccer" to more content specific topics like "Ancient Egypt: Mythology" and "What is a Presidential Primary?". Why not kill two birds with one stone by teaching a close reading skill using a content-specific text?
Book Clubs:

They aren't just for novels anymore! And while LightSail's MUPO fiction texts are a super simple way to set up book clubs in your classroom, I'm also a big fan of non-fiction book clubs. In the past few years, an emphasis has been made to bring more non-fiction texts into our classrooms and into the hands of our students. [1] Using the complimentary articles provided through LightSail's partnership with

News4Kids

, you can provide students access to non-fiction texts at a variety of Lexile measures (each News4Kids article is written at three levels: starter, intermediate, and advanced). Students can work through articles using the same roles and responsibilities of a traditional book club, but with a more critical eye towards non-fiction. And now you won't have to stay up all night finding articles that are not only grade-level appropriate, but also are "just right" for students.
LightSail teachers across the country have been taking advantage of MUPO texts to enhance reading instruction in their classrooms in a host of ways:
"I've been developing mini-lessons around articles, assigning them to my students, and assessing their comprehension of these texts. Since the articles are supplied at different levels, it's easy to design scaffolded strategy lessons for small groups of students. These news articles made nonfiction more accessible and, actually, a source of enthusiasm, which has really enriched my students' reading experience." – Melissa Rice, Rockville Centre

"I created guided reading groups based on students' current Lexile measures and used the free texts in the LightSail Library because I knew I had an unlimited number of copies of each title. Small groups were the ideal environment for applying strategies like answer short response questions, since the students in each group were reading the same text at the same level." – Arielle Walker, Denver Public Schools
Are you taking advantage of the MUPO texts in the LightSail library in a creative way? Share your MUPO success stories with us at [email protected].
---
[1] http://www.corestandards.org/other-resources/key-shifts-in-english-language-arts/