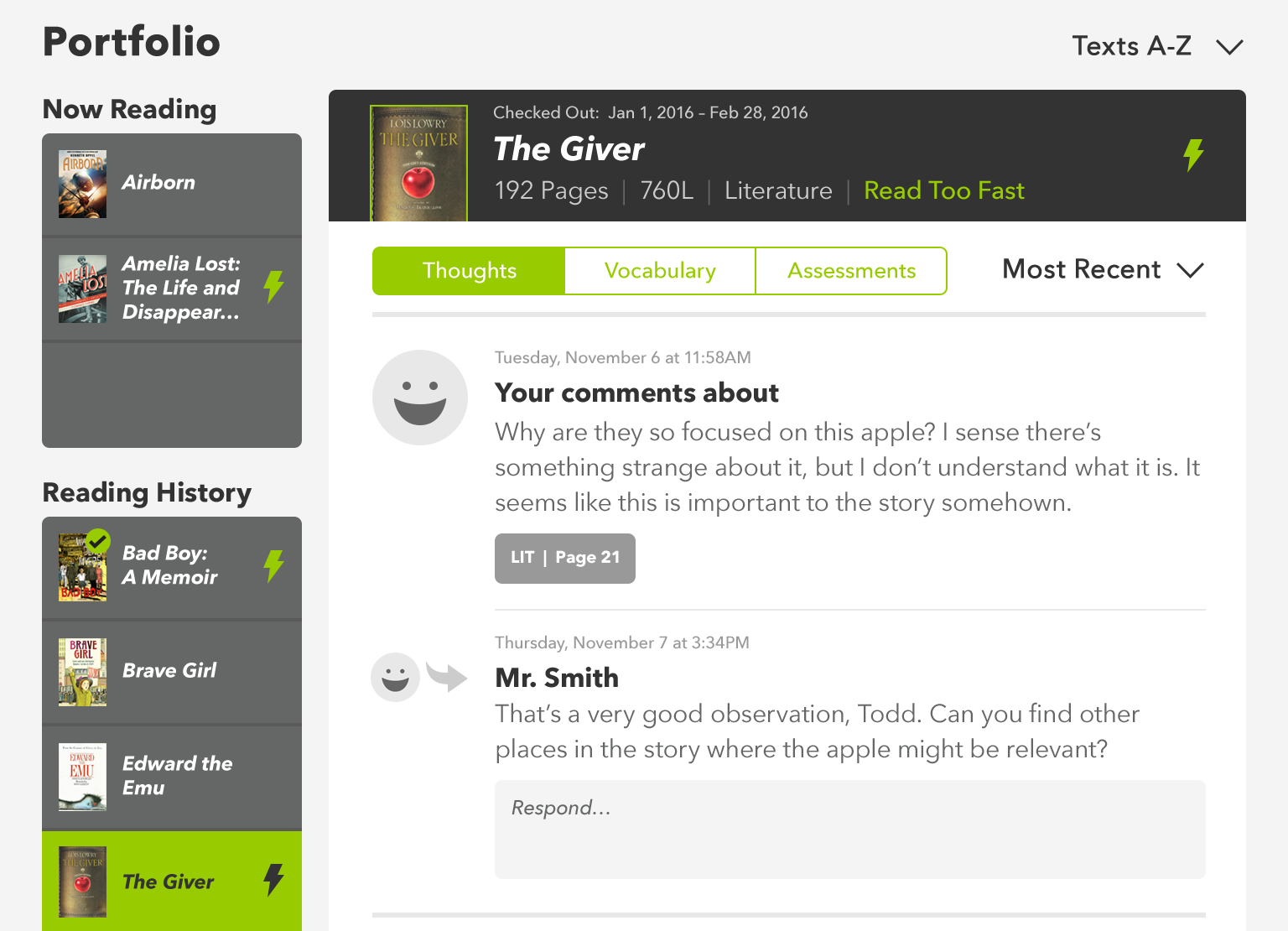 LightSail's product team strives to create an intuitive and delightful experience to engage students and support teachers. They are committed to creating an app which allows every user to discover the joy of reading.
LightSail Version 4 is here! We spent the summer adding and refining dozens of new features to create the best version of LightSail to date. Highlighted below are four features we think you'll love:
Google Integration: Log In with Google & Export Portfolios to Drive
Students and teachers can now use their Google accounts to log in to LightSail. From the login page tap on "Google Login," and follow the prompts to seamlessly access your LightSail account. Even offline mode sign on is supported for students!


Teachers can also export every thought that a student creates within a text to Google Drive. From "Settings", tap on "Portfolio" and then the "Export" button to create a spreadsheet that can be saved to your Google Drive or device. As an added bonus, Portfolios can be exported at a class or student level. Now students' LightSail annotations can be collected, stored, and organized for easy sharing with parents or administrators.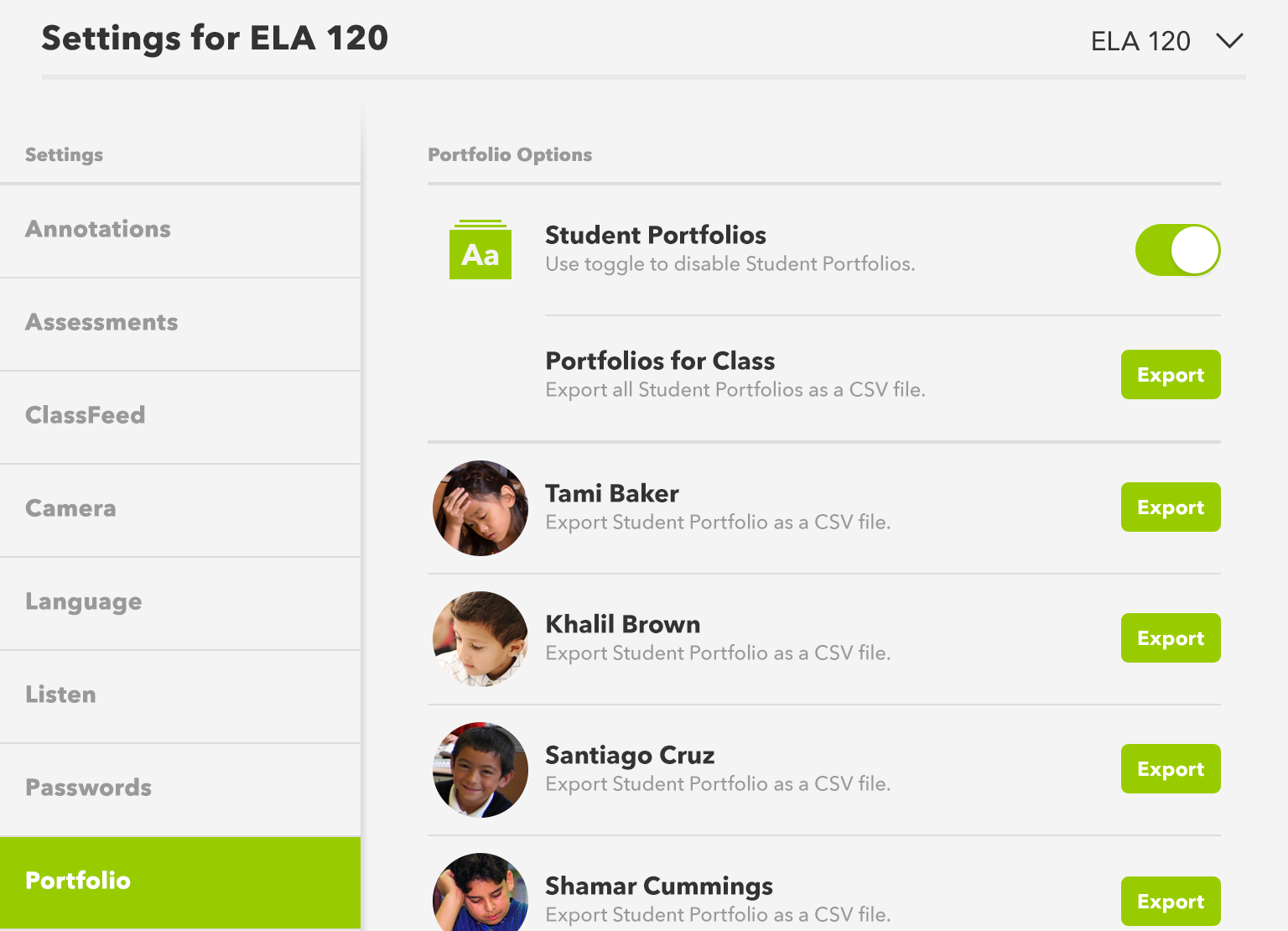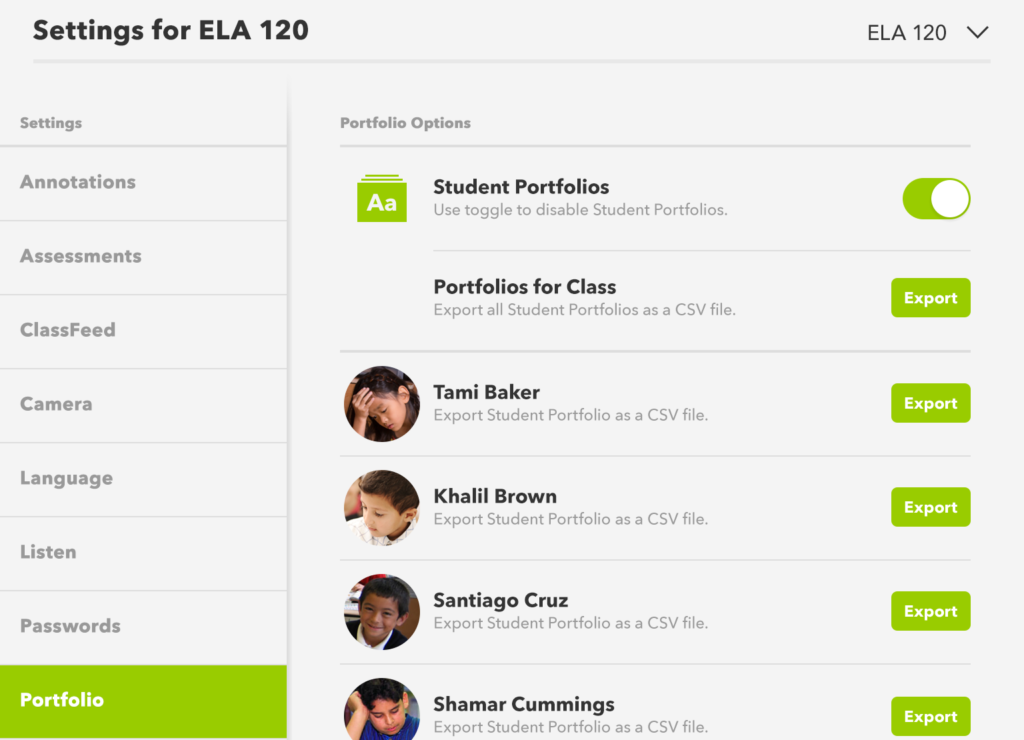 Assign a Text
Have a text that you want to instantly assign to an individual student, small group or whole class? Select any text in your library and tap the "Assign Text" button, choose your students, and tap "Assign."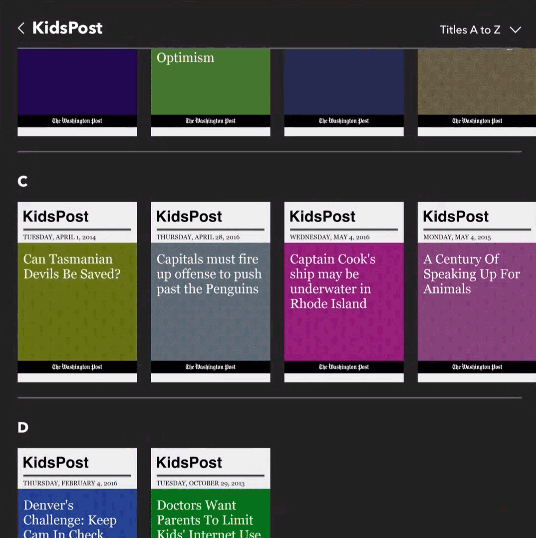 The text is now assigned to your students and will appear in their "Now Reading" shelf. The assigned text will not count against a student's check out limit.
This feature is ideal for small group or whole class text instruction. Give it a try today — maybe even with a current events article from the Newsstand!
New & Improved Lexile Timeline
The new Lexile timeline was designed to capture a student's complete Lexile history for the year. A color-coded Lexile bubble containing the student's Lexile and date earned is plotted on the timeline each time their Lexile changes.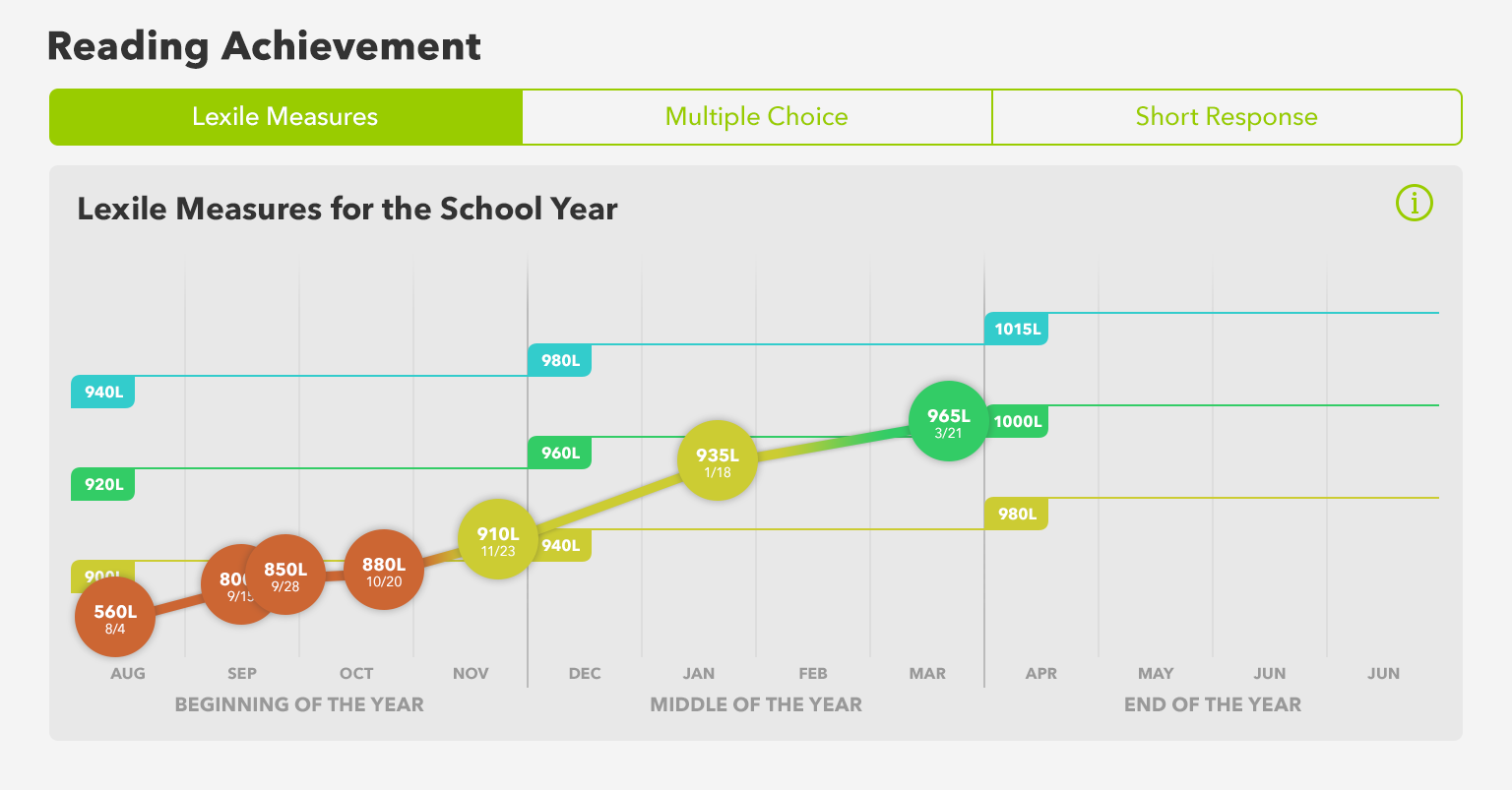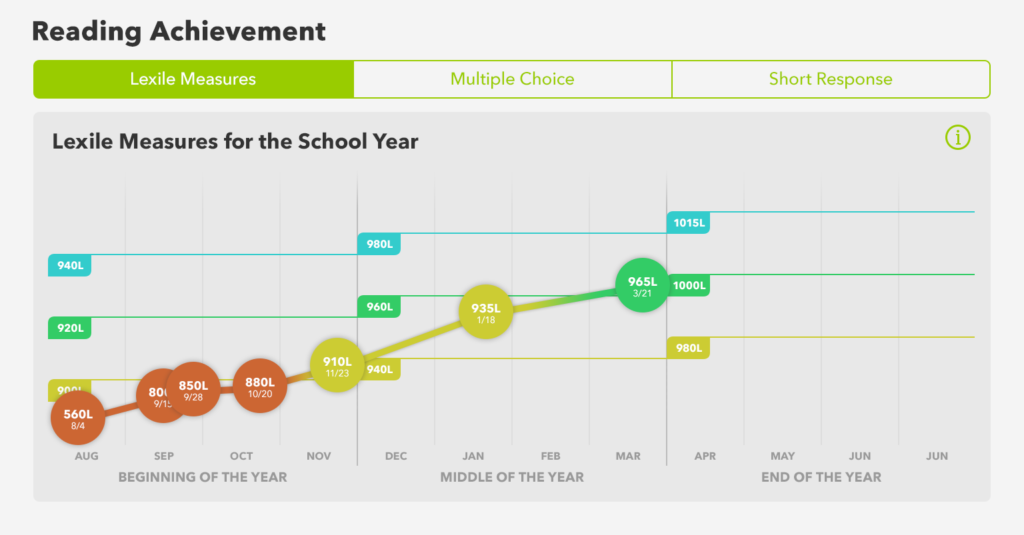 The timeline is divided into three sections based on time of year: Beginning, Middle, and End of Year. Lexile thresholds specific to each time of year and grade provide benchmarks for student performance.
For example, a 6th grader during the Beginning of Year is:
Above (blue) at 940L or higher

On (green) from 920L to 935L

Approaching (yellow) from 900L to 915L

Below (red) at any Lexile under 900L
These thresholds increase in the Middle and End of Year to reflect expected growth.
Student Portfolio Refinements
Like the timeline, the Student Portfolio has been refined to provide students and teachers with more insights into what students are reading and achieving in LightSail.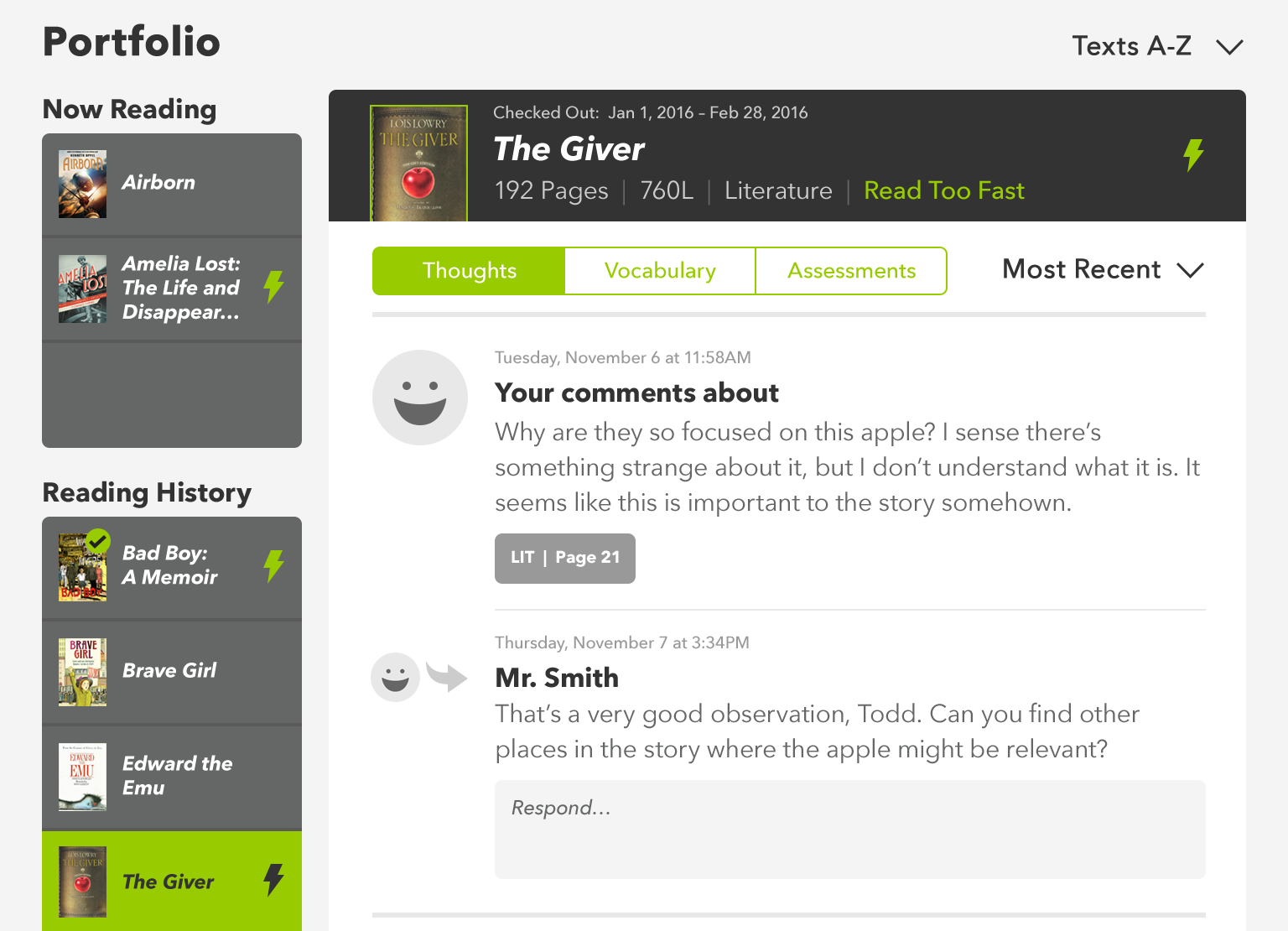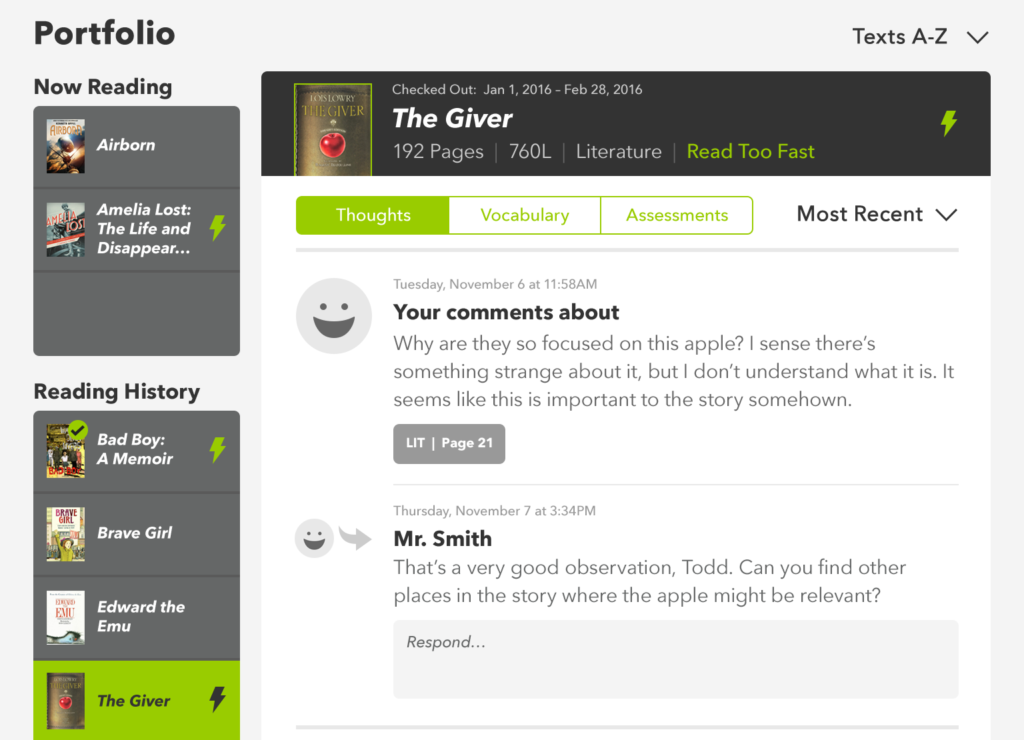 The Portfolio menu is now divided into two sections, "Now Reading" and "Reading History". Currently checked out texts appear in "Now Reading". The "Reading History" section is comprised of all texts a student has previously checked out on LightSail. The list can be sorted by most recently read or alphabetically using the sort in the top right of the page.
Tapping on any text in Reading History will provide additional information about that text. This includes dates it was checked out / in and the latest status which could be: completed, abandoned, read too fast, or now reading. Additionally, Power Texts are now clearly marked with a Power Bolt to indicate when students have read a "just right" text.
Wait, is version 4 out?!
Yes! If you're an iOS user, head over to the app store and update today!
For our Android and Chromebook users, we are targeting to have version 4 released later this year.
Until next time, happy reading!