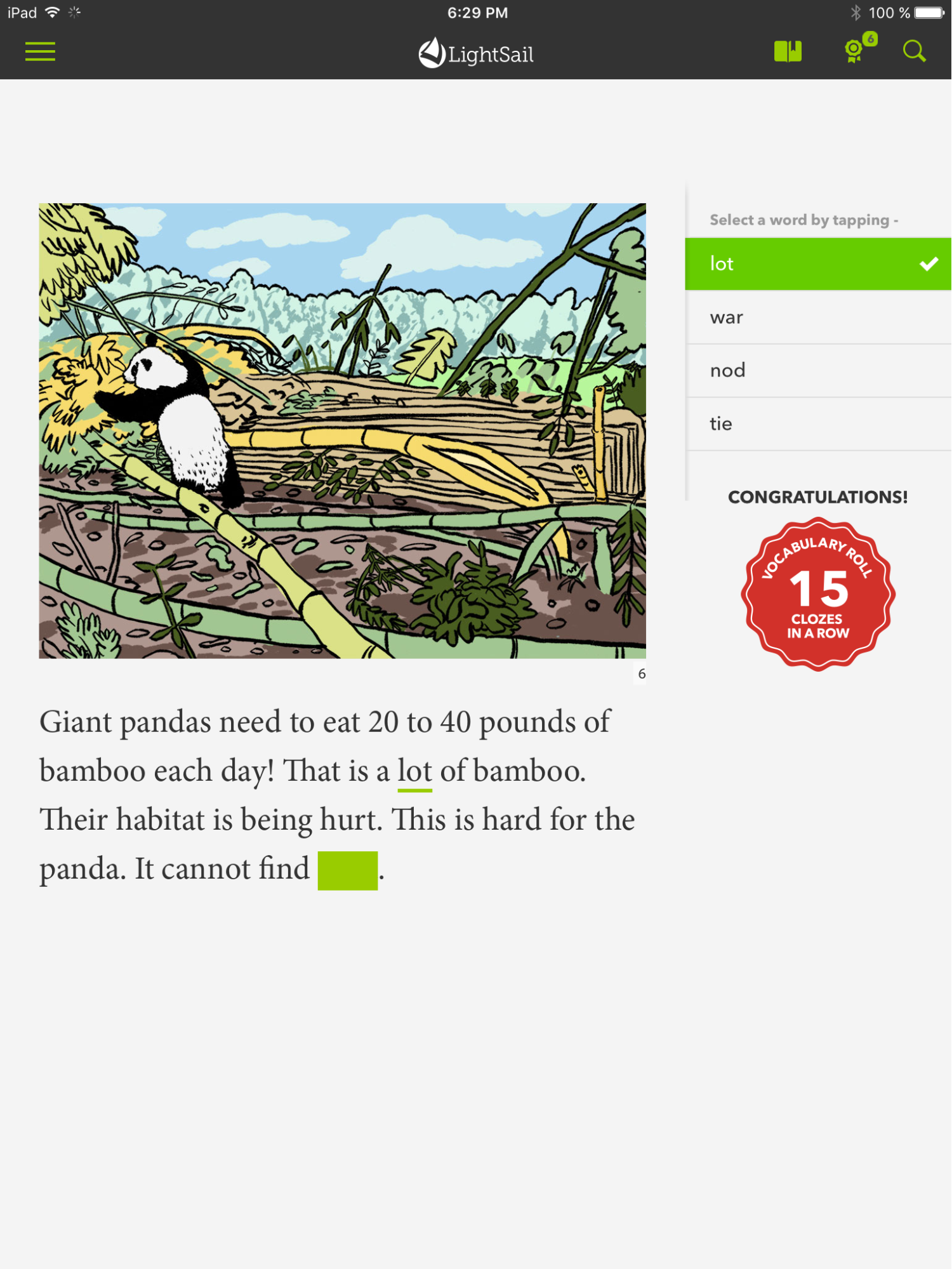 LightSail's product team strives to create an intuitive and delightful experience to engage students and support teachers. They are committed to creating an app which allows every user to discover the joy of reading.
Our latest version includes some awesome updates. Students can now go on a cloze roll and earn two new badges. Teachers can filter their ThinkFeed by unanswered thoughts and all users have an updated Now Reading module. And the best part? These features and more are available today. Read on to learn more!
Go on a roll! A cloze roll…
One of LightSail's key features is embedded assessments. Our vocabulary assessments, known as cloze items are embedded in all texts. As an independent study has shown, students that answer clozes from "just right" texts can have noticeable Lexile growth. Therefore it's important that students are engaged and focused when answering cloze items.
In order to provide extra motivation we are excited to announce the cloze roll for students!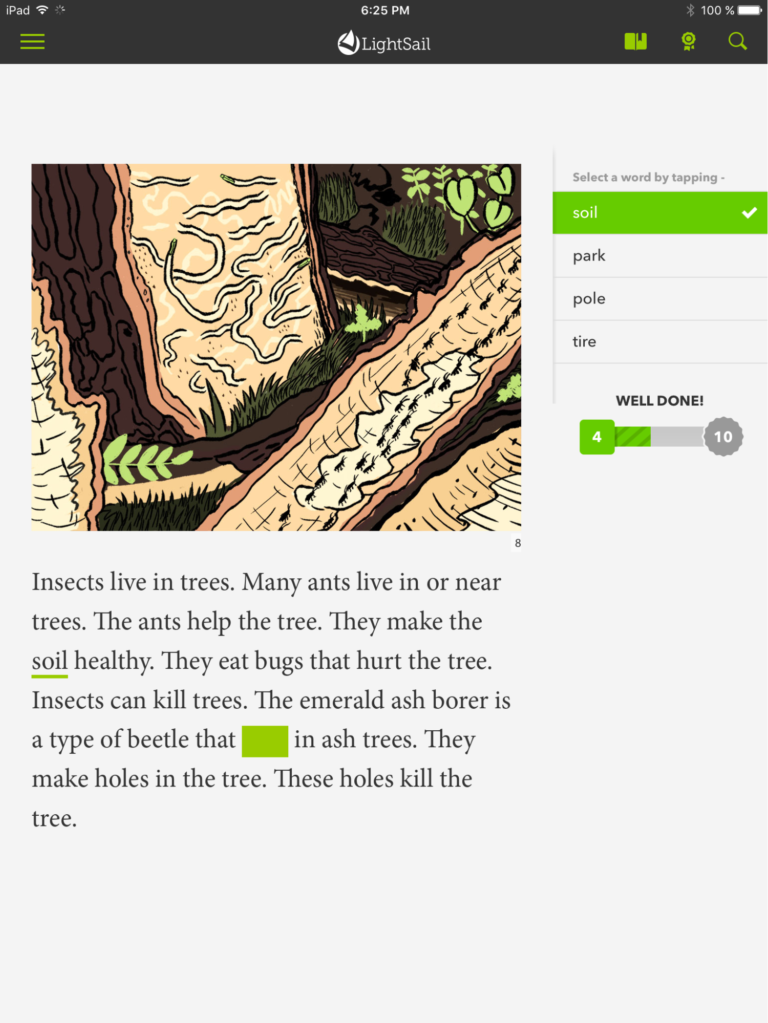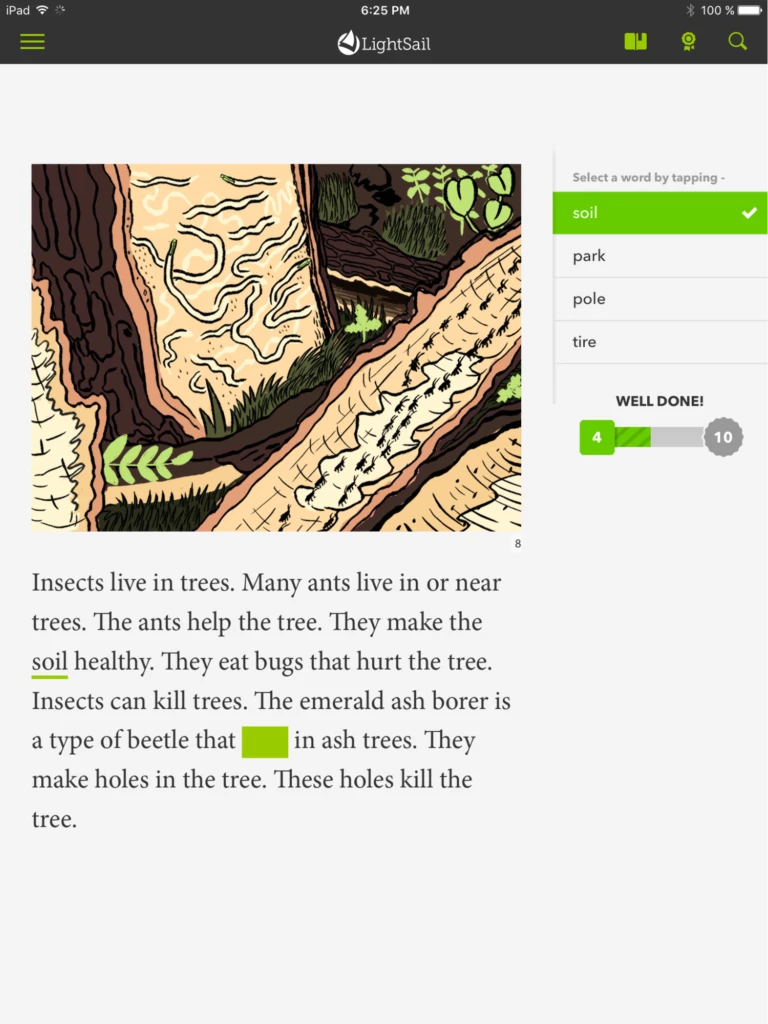 When a student answers a cloze correctly they start a cloze roll. If they continue to answer consecutive clozes correctly, their roll increases. A cloze roll is text independent. A student can start a cloze roll in one text and continue the roll in another.
The initial target is 10 consecutive clozes. Targets increase by increments of 5. So once a student hits 10 consecutive clozes, their target will increase to 15.
What happens when a target is reached? Aside from the validation of learning, we have some…
NEW BADGES! INTRODUCING THE VOCABULARY ROLL AND VOCABULARY GENIUS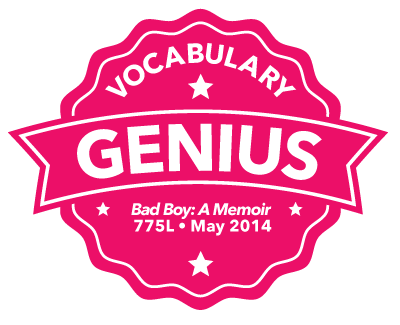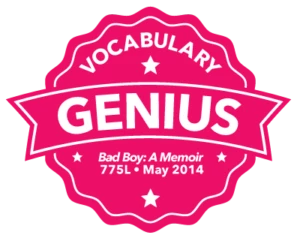 If a student answers a cloze incorrectly, their roll resets to 0, but their target persists. For example if my target is 15, and I answered my 13th cloze incorrectly, my cloze roll resets to 0 out of 15.
When a student reaches their cloze goal they will be awarded the Vocabulary Roll badge. The badge includes their target number and date it was reached.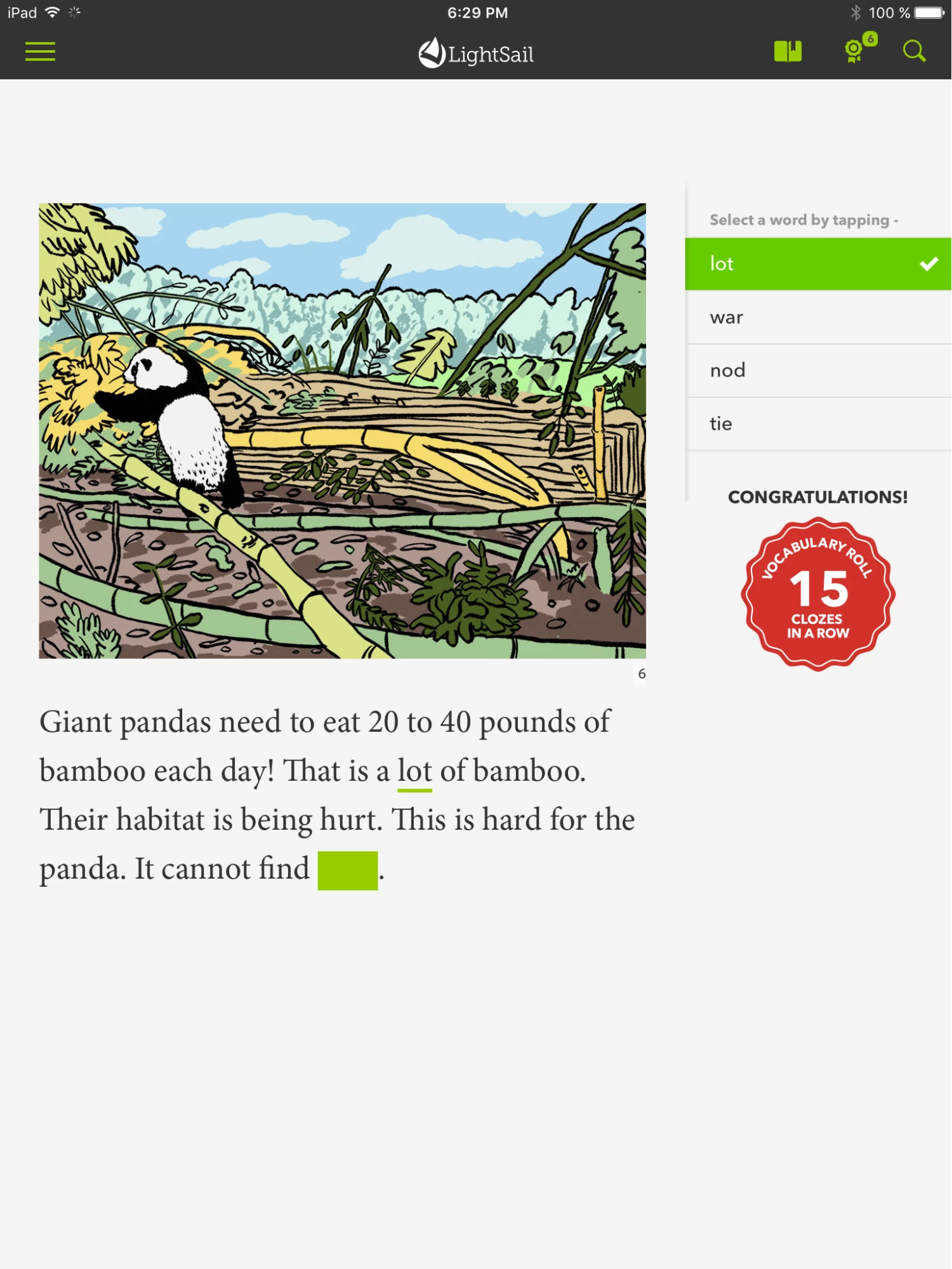 The vocabulary genius badge is a text specific badge awarded to students who answer all cloze assessments in that text correctly. The text must have 20 or more cloze assessments in order to qualify for this badge.
Filter ThinkFeed by Unanswered Thoughts
As a teacher, you want to provide students with timely feedback to comments made in texts (we call them thoughts). Using the dropdown at the top of the ThinkFeed select "Unanswered". This will instantly filter your ThinkFeed to only those thoughts that you have not yet replied to.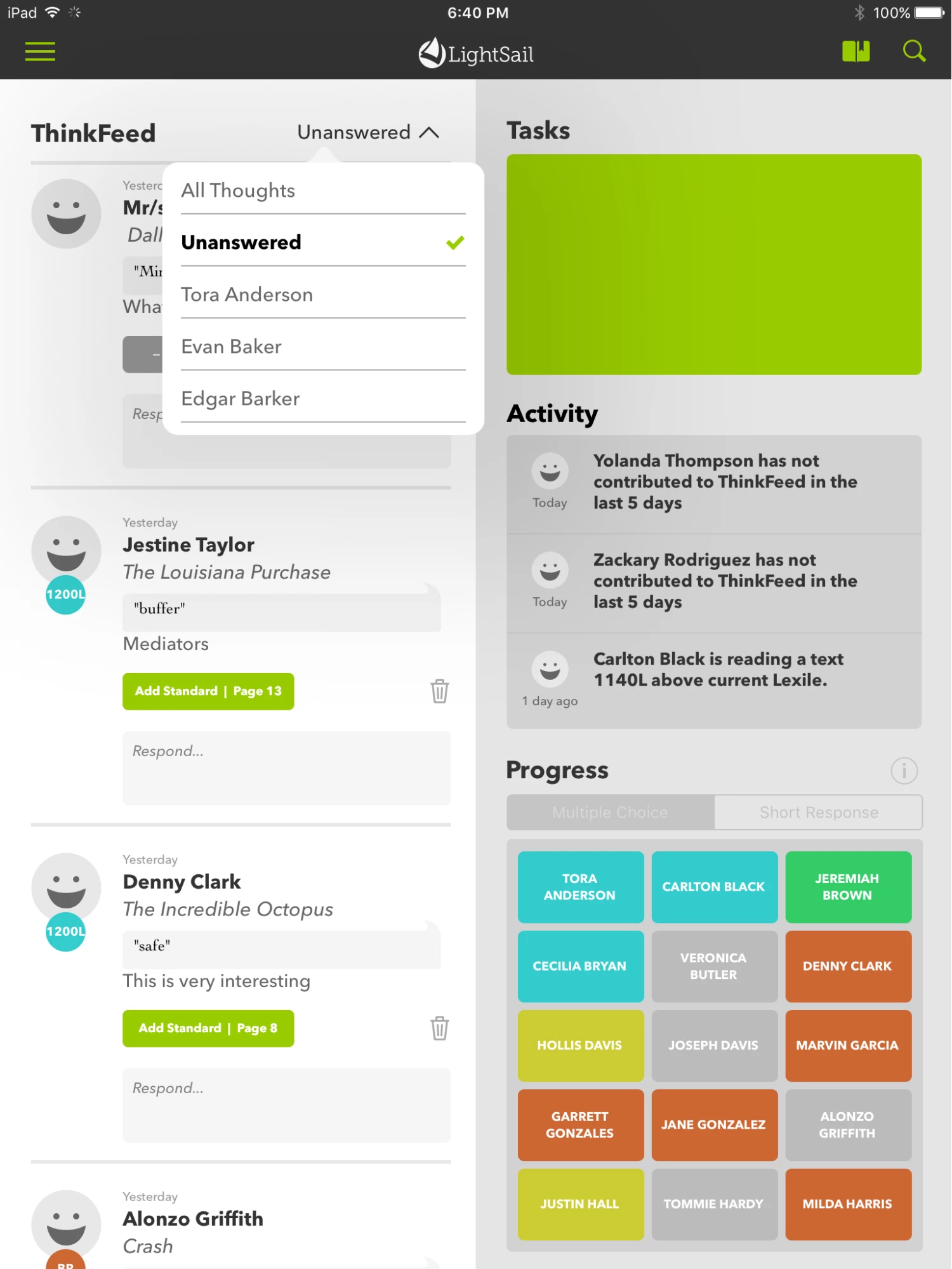 Give it a try today and leave some feedback for your students!
Updated Now Reading module in top navigation
The Now Reading module has a new look.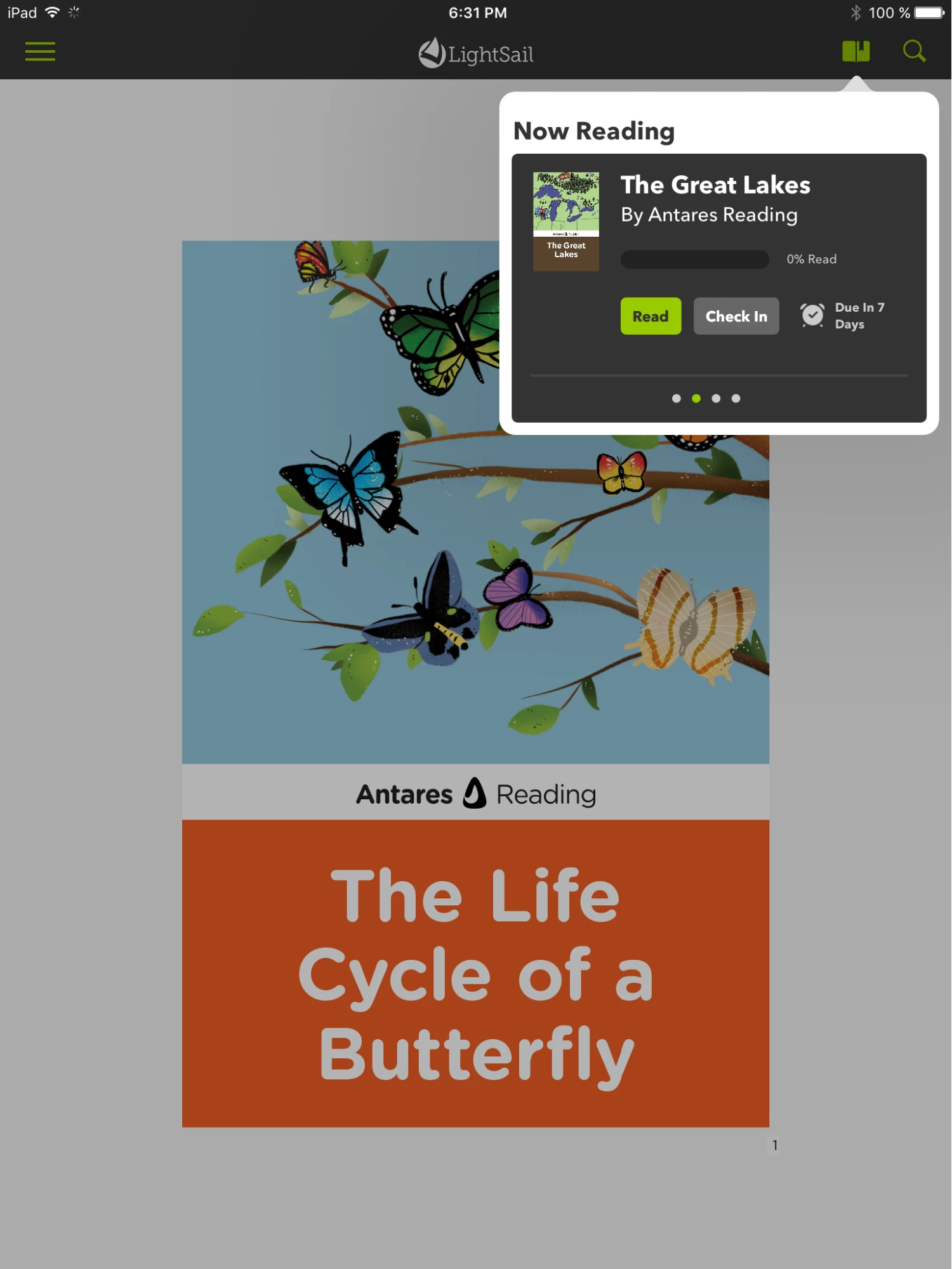 Students and teachers can open or check in any text from their Now Reading shelf using this module. Tap the Now Reading icon in the top navigation to open it from anywhere in LightSail.
Update today!
These features (and more!) are available in our latest iOS, Chromebook, and Android applications.
Did you know?
Teachers, did you know that you can reset student passwords?
Log in with your account, open the left-hand menu, tap on "Settings" and then "Passwords". From this view you can reset passwords for an entire class or an individual student.