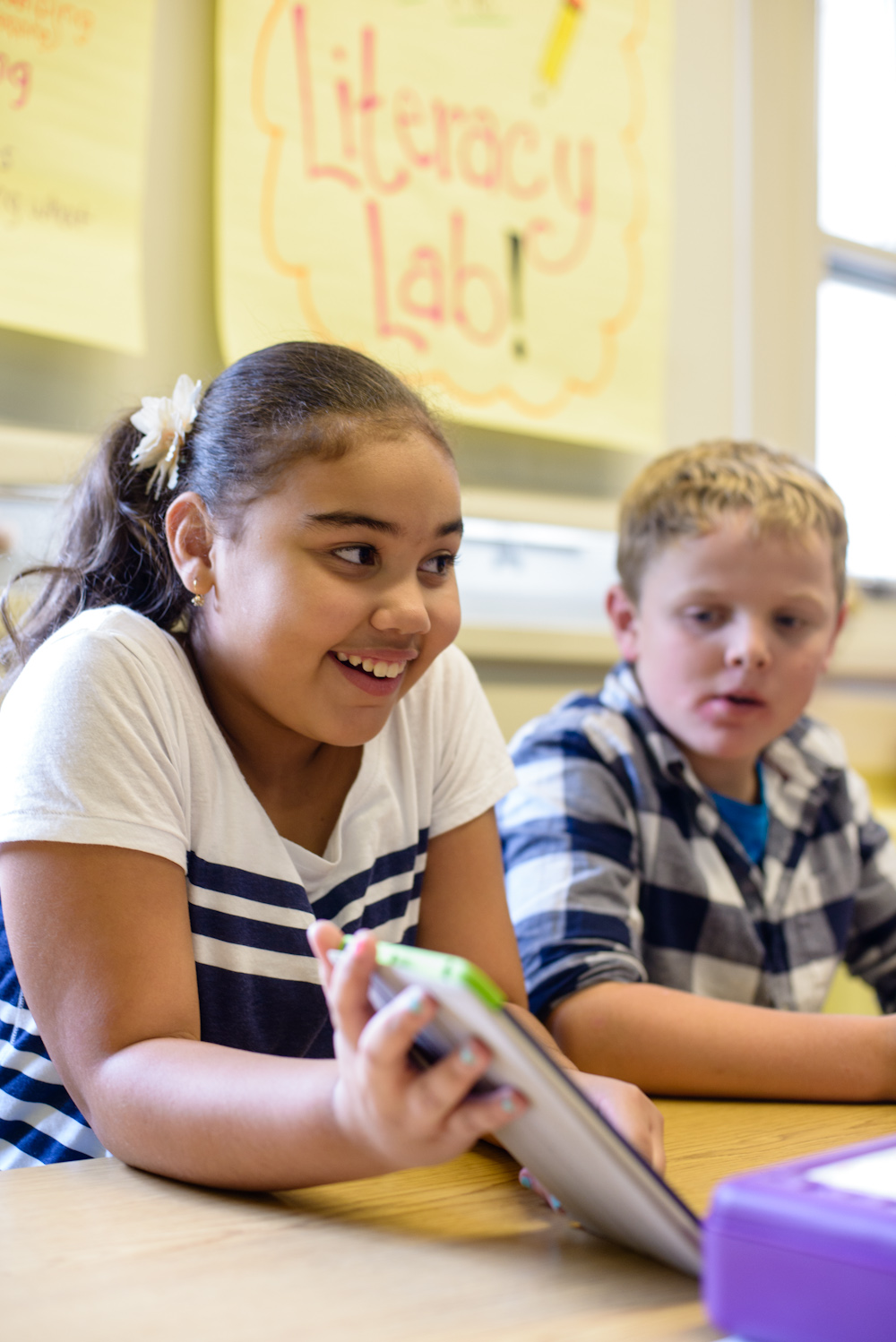 Among all the attacks on the Common Core, the one that is the most offensive – and destructive – is the one that suggests that the standards are too high for kids. It's not true – and I can prove it.
As literacy coach, I've worked with the city's most struggling readers and their teachers. One of my pain points is that kids asked to mark up books with sticky note annotations spend time writing pointless stuff.
Why? Because no one has provided high standards – scratch that, ANY standards – for their thinking.
It doesn't have to be this way. I've worked with teachers to model reading conferences that coach kids to use the Common Core standards to think more deeply and rigorously. And guess what? Things change fast when kids are given this opportunity. Within weeks, students are able to read, annotate, map those annotations to the pure language of the Common Core and then, get this, go back to their thinking and make it even deeper.
Teachers totally dig it because the kids get smarter in front of their eyes. (Even cooler, the kids tend to flip the script and teach their teachers about the Common Core.) The level of cognitive flexibility students acquire is exactly the rigorous thinking that college and – not coincidentally – the new high stakes tests require of kids. [1]
In fact, although most schools saw drastic dips in literacy performance with those "Common Core" tests, in the classrooms in which teachers and students engaged directly with the standards, scores improved. Imagine that!
LightSail's ThinkFeed is designed to scaffold this fearlessly rigorous approach to book annotation. (Full disclosure: I have to restrain myself when, in meetings with non-educators, someone says, "Kids can't do that." I want to jump across the table and shake them silly.) Every time a student makes a digital note in a book, they choose the Common Core standard that their note is aligned with. And teachers, who see students' work instantaneously, can follow in, asking questions that deepen students' explicitly Common Core-aligned thinking.
I don't care whether you call them the Common Core, or college-ready standards, or rigorous expectations. If you give kids clear, high expectations and loads of opportunities to practice them, they do better. Period, end of story.
---
[1] Wilson, Donna (2014). Metacognition: The Gift That Keeps Giving. Edutopia. Retrieved from: http://www.edutopia.org/blog/metacognition-gift-that-keeps-giving-donna-wilson-marcus-conyers