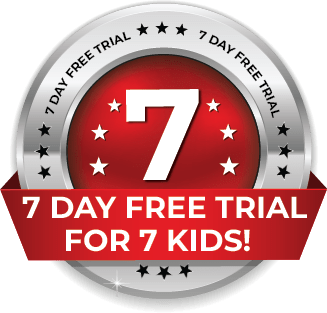 Synopsis: For fans of Maya Banks, Monica McCarty, and Sabrina Jeffries, the Highland Knights series continues as a tight-knit band of Scottish mercenaries make trouble on the mean streets of London . . . and under the sheets with England's proper young women.

As the secret author of racy romances, Lady Esme Hawkins goes to great lengths to protect her family's honor. Which is why she carefully disguises herself before entering a notorious bordello to do research. But when Esme comes face-to-face with a brooding Highland bodyguard, she can't easily refuse a harmless kiss . . . a kiss that inflames desires ripped from the pages of her novels. Acting on them, however, would risk revealing Esme's identity—and the fact that she's engaged to another man.

As a Highland Knight sworn to protect the crown, Camden McLeod never expected to follow his client into a bordello—nor could he anticipate meeting a bright, innocent lass with lush lips and eyes the color of the sea. Instantly, Cam knows he must possess her. But to do so, he'll need to give up his rakish ways, embrace his role as heir to his despised father, and snuff out a deadly threat to his brothers in arms. By comparison, winning Esme away from her insipid fiancé will be pure pleasure.

Praise for Highland Awakening

"Her unique storytelling combined with her fresh spin on historical romance makes Jennifer Haymore a reader favorite!"—Wall Street Journal bestselling author Tracy Brogan

"Jennifer Haymore is a master at combining suspense, intrigue, romance, and hunky Scottish warriors. If you want a true alpha hero, then Highland Awakening is a must read."—Sharon Cullen, author of Sutherland's Secret

"Readers will love this story as it incorporates humor, extremely hot love scenes, anger, love, family and forgiveness in well-thought-out flowing dialogue."—Sportochick's Musings (five stars)

"I'm excited to read the next book in the Highland Knights series, Highland Temptation, which stars Colin Stirling."—Historical Romance Lover (five stars)

"A female heroine in a historical who actually writes naughty stories just had to be a character I enjoyed."—(un)Conventional Bookviews

"This is the second book in the Highland Knights series and I am hoping there will be more!"—Kilts and Swords

"I enjoyed this book. Cam and Esme were perfect for each other."—A Crazy Vermonter's Book Reviews

"I will definitely be keeping up with the series."—Happy Ever After Book Reviews

Praise for Jennifer Haymore's Highland Heat

"In this intelligent and exciting new Scottish series, sensuality, passion, and mystery blend into a wonderfully entertaining tale."—USA Today bestselling author Bronwen Evans

"Readers will respect Grace's strength when she is sorely tested, while Duncan's warm, courageous heart will enrapture fans of Scottish rogues. In this first book in her Highland Knights series, Haymore teases readers into craving the next installment, though this work reads well as a stand-alone novel."—Library Journal
 
"This story of class difference is the perfect mix of romance and drama. It kept me turning the pages straight through to the end."—Ashlyn Macnamara, author of What a Lady Requires

Includes an excerpt from another Loveswept title.