ECommerce / BuyBooks
Publisher Partners
You can never have too many books! LightSail has agreements with award winning publishers and access to over 100,000 popular and award winning titles. The possibilities are endless!
The List of Award Winning Publishers include: Penguin Random House, Simon & Schuster, Hachette Book Group, Disney Publishing Worldwide, Houghton Mifflin Harcourt, Workman, Abrams, Dover, Candlewsick, Sourcebooks, Tyndale House, Britannica Educational Publishing, Saddleback Educational Publishing, and many more.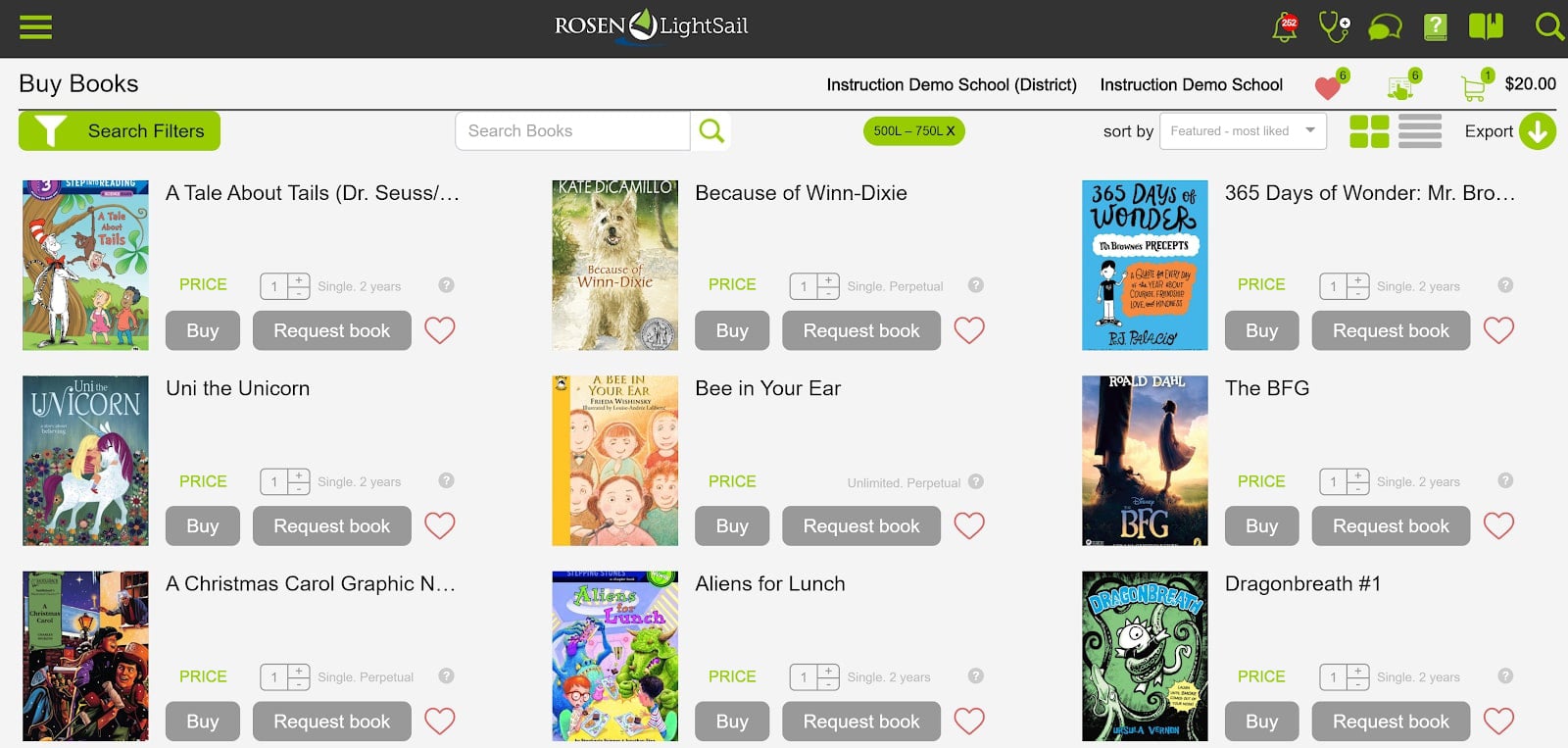 Easily Filter Content
There are 11 ways to filter the eCommerce content when shopping for books. You can choose to filter by grade level, reading level, genre, author, and much more. Plus, you can keyword search for any book. Finding the books you want is a breezy!

Preview Book Information
Get a snapshot of what this book is about, check the price and see what the licensing model is with this publisher. Books are available to purchase in perpetuity, with 2 year agreements and 1 year agreements. Right from here you can add the book to your cart, request list or wishlist.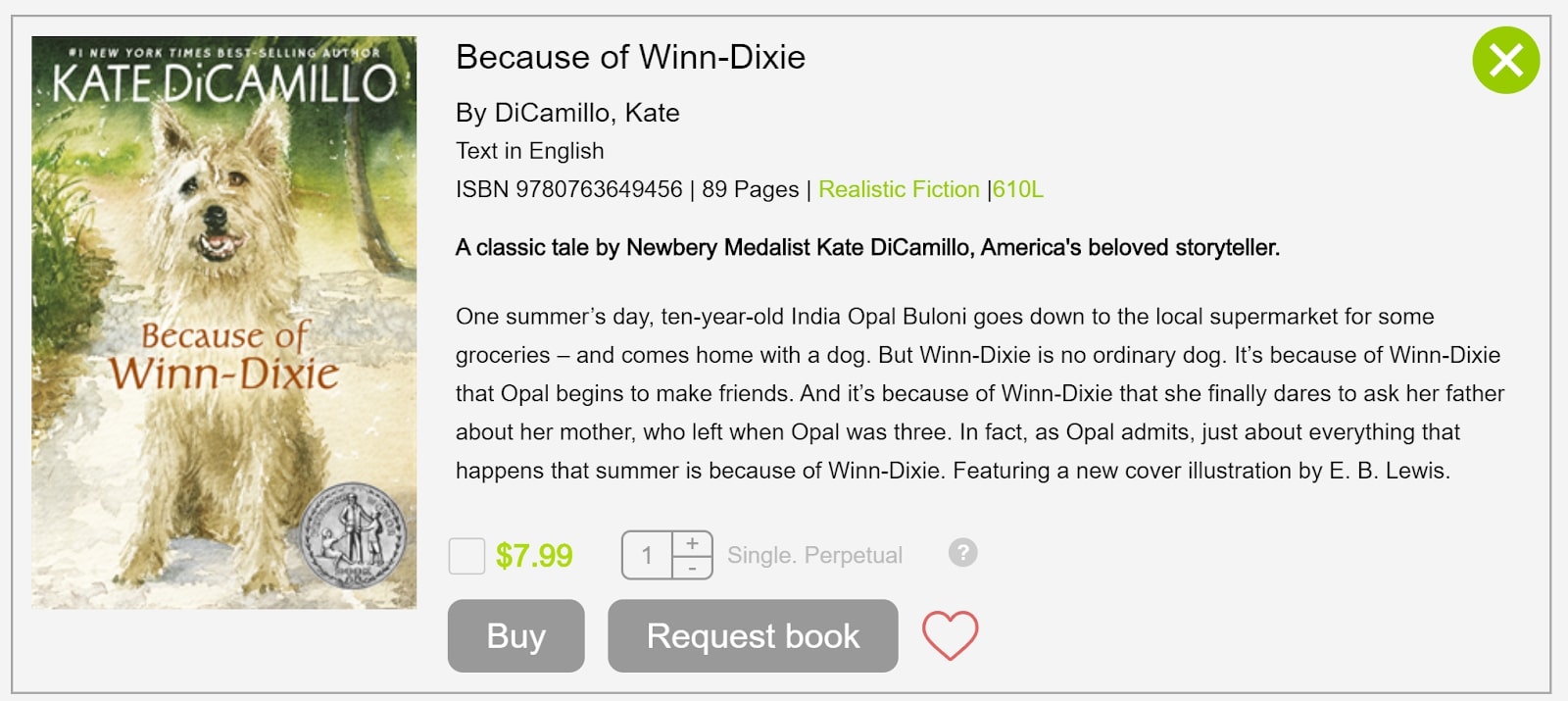 Book Requests
Teachers can request books and send a list to their administrators to approve and purchase. Requests archive all year, so if budget money is opening up in the future, the requests will still be there to view.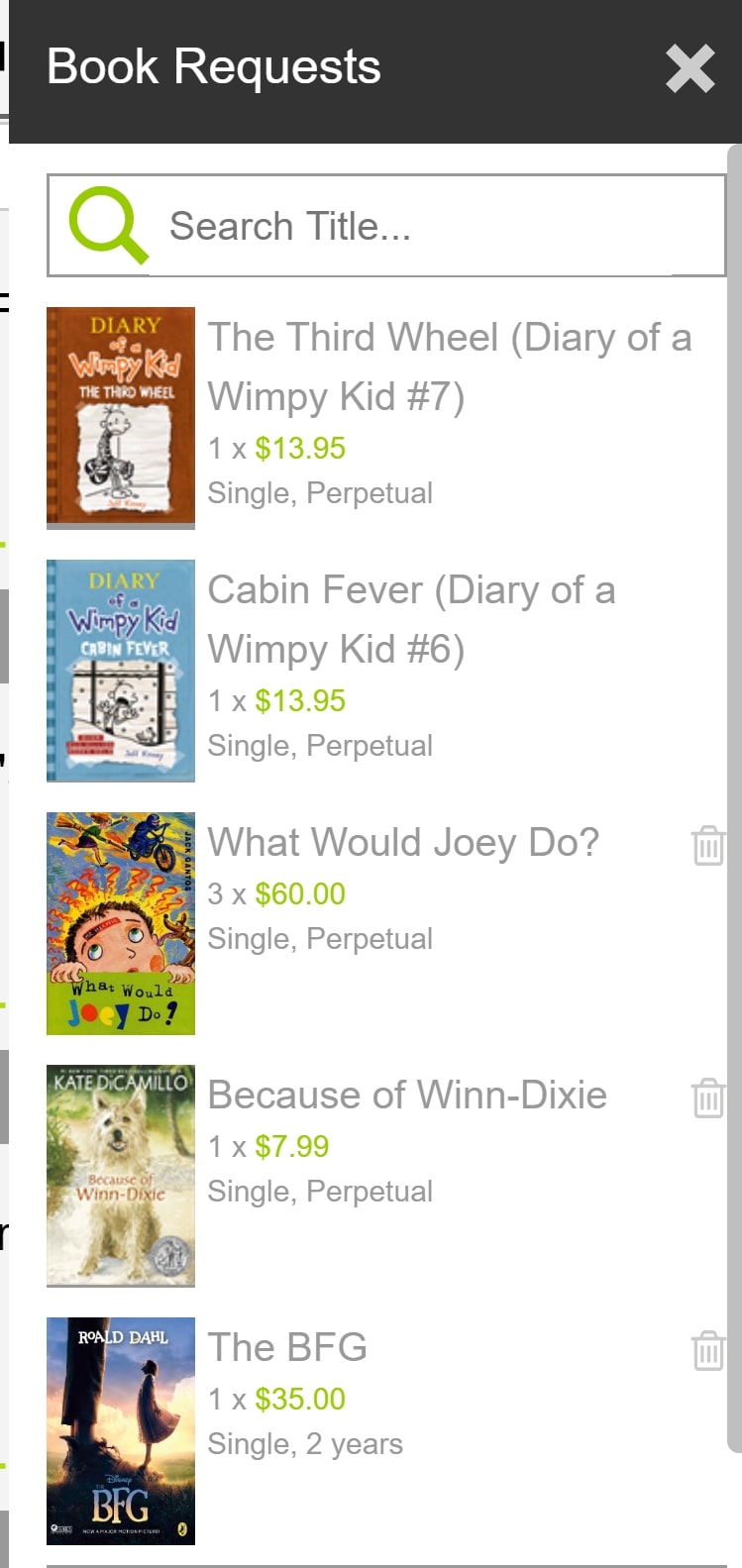 Smooth Payment Process
Any teacher, School Admin, or District Admin can purchase content using credit card, Purchase Order, or have an Invoice sent directly via email. Once the books are approved the content will instantly be shared with the school or district. LightSail supports many selling agreements and various consumer platforms.