OUR HYBRID
LEARNING TOOLS
Our Tools Enable Seamless
In-Class

and

At-Home


Teacher-to-Student and Teacher-to-Teacher Communication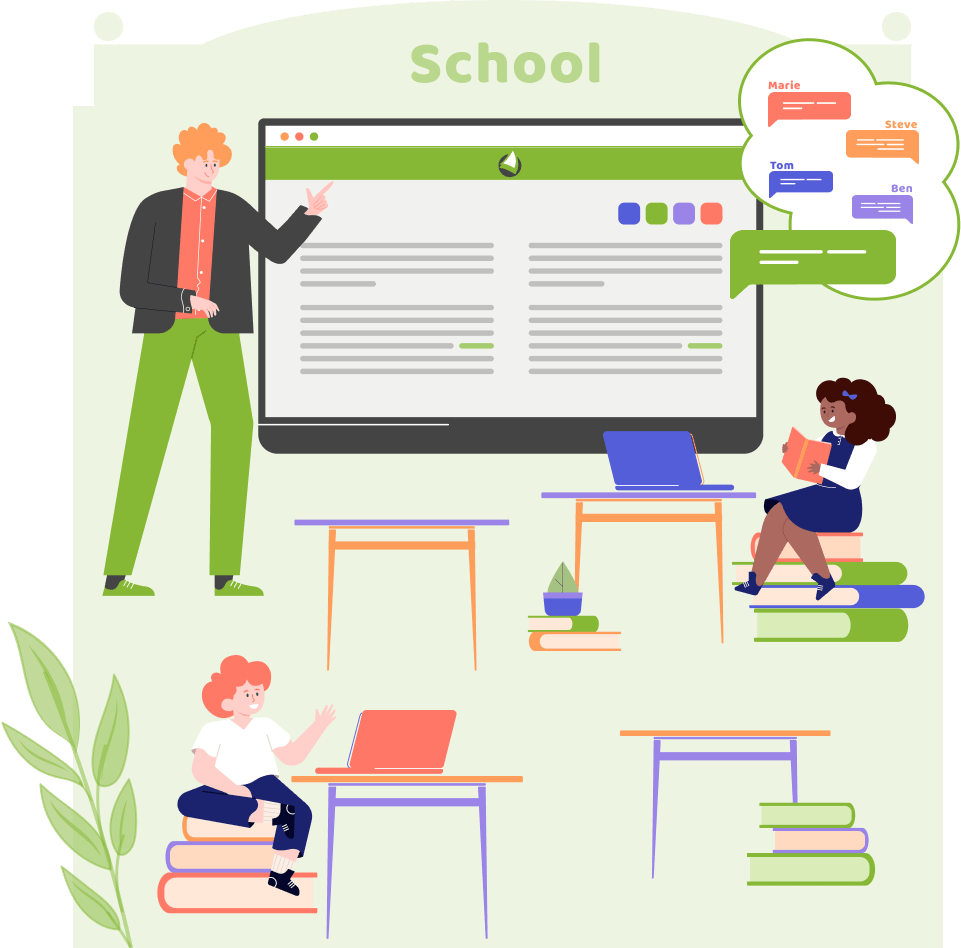 HYBRID TEACHING TOOLS FEATURE SET:
Teacher Dashboard
• Actively monitor your students' current activity including their reading minutes, cloze activity, and books being read directly from your Dashboard.
• View your Class Leaderboard and your students' rankings.
• View your students' progress towards reaching their weekly reading goals.
Chat Privately With Your Students
• Chat with individual students by sending them personal reminders and messages right to their Dashboard.
• Fast, easy, and effective way to check-in on daily reading assignments.
• Students are prevented from chatting privately with each other.
Class Chat
• Send classwide announcements with one message.
• Initiate classroom dialogue around a book, subject, or lesson.
• Control the conversation by ensuring that messages are not lost and all students get to participate in the conversation by allowing the teacher to mute and unmute selected students.
• Students can send messages anonymously in the class chat so they feel comfortable participating. A student is only anon- ymous to their peers and not to their teacher.
Group Chat for Students
• Host small group conversations themed around a text or topic.
• Encourage student discourse with academic and content- specific vocabulary and small group accountable talk.
• Teacher monitored conversation while offering opportunities for students to interact with their peers in a digital "turn and talk" fashion.
Group Chat for Educators
• Collaborate about planning and content with common grade level teachers in your school or across the district.
• Create private/customized groups for intensive discussion, mentoring, and coaching.
• Seamlessly distribute targeted content to teachers and students with in-text sharing.
Homework
• Quickly create one-time or repetitive homework assignments.
• Effortlessly track yesterday's homework completion.
TEACHER'S REAL-TIME VIEW

OF WHAT STUDENTS ARE DOING