The ONLY Personalized Reading Platform Built

for Struggling Reader!
AGES: 4 - 21+
ANCIENT EGYPT - Pyramids
Every year, millions of people visit Egypt. Many go there just to see the amazing pyramids that the Egyptians built thousands of years ago. The pyramids are massive structures in the middle of the desert. The tallest one is almost 500 feet tall, and made of stone! But why did the Egyptians build these pyramids? What purpose did they serve? Pyramids were designed as burial tombs for Egyptian kings and pharaohs. The families could also be buried in the pyramids. The Egyptians believed that their kings were negotiators between gods and the people on Earth. This meant that kinds received the greatest respect from all of the Egyption people. Egyptians wanted to treat them well, even in death. Egyptians also believed in life after death. They wanted to make sure that kings were comfortable in the next life. That is why they made their kings into mummies to preserve their bodies after they died. They buried kings with gold and valuables. They wanted to make sure the kinds had everything they would need in the next life. A pyramid was the last part of the burial ritual for kings. The pyramids showed the importance of the kings. The first pyramid was built 4,500 years ago in Saqqara, Egypt. The first pyramids looked a little different from the ones that we know today. They were not smooth on the sides. They had steps going up all sides. The pyramids were built by stacking steps on top of each other. The pharaoh Sneferu created the style of pyramid that we see today. His pyramids were built with smooth sides all the way up. The smooth sides were important. They symbolized the rays of the sun. The Egyptians also believed that the smooth sides would allow the souls of the kings to ascend into heaven. Sneferu's son, Khufu, built the Great Pyramid in Giza. It is the most famous of the pyramids. People still visit it today. For 4,000 years it was the tallest man-made structure in the world! Building the pyramids took a very long time. The Egyptians did not have construction equipment. They did not have electricity. The wheel had yet to be invented! The pyramids required a lot of workers. 20,000 men contributed to the construction of the Great Pyramid of Giza! The pyramid had 2.3 million limestone and granite blocks on the outside. Each one weighed over 2 tons! Inside, there were many chambers and passages. It was like a mansion. That is why construction of the Great Pyramid took over 20 years. Eventually, the Egyptian culture lost some of its wealth and power. As that happened, fewer and fewer pyramids were constructed. Today, the insides of the pyramids are mostly empty. Over the course of time, grave robbers took the valuables from the inside of the pyramids. The outsides of the pyramids are still intact. They are amazing to see. The pyramids are still some of the most impressive man-made structures in the history of the world. Maybe you will visit them someday!
See All Features
DO YOU HAVE A
STRUGGLING
READER?
Dyslexia
ADHD/ADD
Autism
Wandering Mind
Personalize Your Child's Reading Experience
Integrated and automatic comprehension checks
Options to increase focus on text
Syllable division for easier decoding
Integrated vocabulary support and acquisition
Try our Personalized Reader!
LightSail supports the development of 5 key aspects of language and literacy




Learn how LightSail uses
Gamification!
Motivate struggling readers with fun challenges and rewards!
Click below to explore our four pillars of literacy:
Our Pledge
We guarantee that if your child reads on LightSail for 30 minutes a day, 5 days a week, for 90 days that their Lexile® level will improve. If it doesn't, we will give you 100% of your money back.
Welcome to Our Multimedia Library
Explore LightSail's vast array of books from the world's top publishers, including homeschooling favorites from Lerner Publishing, World Book Encyclopedia, and many others. LightSail also brings you their popular LightSail Classics, a curated collection of classic titles homeschoolers have treasured for generations.
More Books, Audiobooks, and Multimedia Resources than Any Other Platform!
*Included with Premium Subscription
Categories Based on Maturity and Value
Personalize Settings for Each Child
Help Us Create Better Safeguards
Parent Support
You are not alone in this.
Chat with Support or call
+1 607-341-7726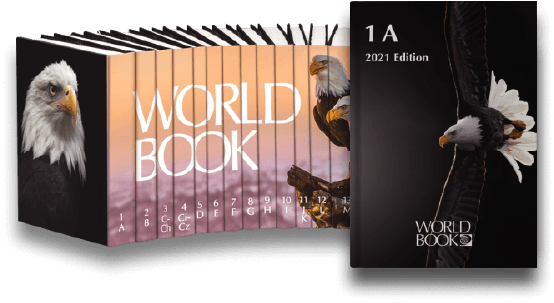 THE ENTIRE
DIGITAL
PLATFORM!
*
*Included with Premium Subscription
EXPLORE WORLD BOOK
Click to Experience Interactive
World Book Articles
Dolphin
King, Martin Luther, Jr.
Cheetah
Lincoln, Abraham
Shark
Washington, George
Australia
Mathematics
Dogs
Panda
LightSail for Young Learners
Premium plan
LightSail Is Lexile® Driven
Choose the best plan for your child's needs!
Subscription Options Per Child
Receive a 10% discount on every additional child's subscription, and your 5th child is FREE!
Why Children Love LightSail
Come see what parents of struggling readers have to say about LightSail.
LightSail Foundation | Our Pledge
Buy one
For every LightSail subscription you purchase for your family . . .
Donate one
. . . the LightSail Foundation will match it and donate a subscription to the charity you select.
We're here to help!
Find answers to frequently asked questions or contact us for more support.
How many parent accounts are included with a childs license?
Every family account includes 2 parent accounts
I am part of a homeschool group and we share teaching responsibilities. How can I access those accounts?
LightSail has created a Teacher/Coach role that can connect with multiple accounts. This is available as an add-on purchase. This account acts as additional parent with full teacher control to all connected accounts.
Is your platform only Faith-Based?
LightSail is available for both Faith-Based and Non Faith-Based families. A parent can choose to allow Faith-Based content or hide Faith-Based content including Library Collections and Lesson Plans. LightSail has created hundred of Faith-Based and non Faith-Based Library Collections, Bookmarks, Quotations, and Lesson Plans.
If I want to purchase a book with your E-Commerce store, do I have to buy a copy for each license I purchased?
No, when you purchase a book using our E-Commerce store you only need to purchase 1 copy for your entire family. Your purchase includes unlimited checkouts.
How does LightSail's childsafe protection work?
At LightSail, a parent's ability to oversee their child's online experience and align it with their faith and values is of the utmost importance. To this end, LightSail contains an entire suite of parental control features and never-before-seen ChildSafe Content Controls giving parents ultimate peace of mind.
These content controls contain dozens of nuanced subcategories for potentially objectionable material based on both maturity and religious factors. Then, it shows parents if a book contains a reference to any of those subcategories and allows them to block or allow single titles or entire subcategories for each child individually. Our ChildSafe Content Controls offer unprecedented insight into and control over the content your children consume without the need to read every book in advance.
Block or allow individual pieces of content.
Block or allow entire subcategories of content.
Require a child to request parental approval before opening entire subcategories of content.
Block, allow, or require requesting parental approval for all Classics library content.
Block or require requesting parental approval for all unrated content.
Click here to learn more about all of our parental controls.



A parent can set a rule to unlock a video after reading a set number of minutes

You can download current article just top this button

Here your child can view their current reading goals

This button opens our Personalized Reader Feature to help struggling readers enjoy their reading

Here a child can click to listen to the text read aloud
Select a Word

Here a child can view open Book/Article chats

Here a child can create a Journal input and update existing Journal inputs

Here a child can view all Parts of Speech (Verbs, Nouns etc) found on this page

Here a child can view all Syllables found on this page

Here a child can change the font type, font size, download the article, and change the text to speech voice