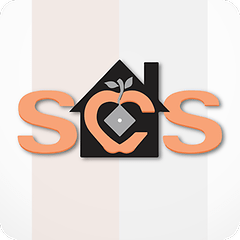 "IT'S BEEN EYE-OPENING TO SEE WHAT STUDENTS AT EVERY LEVEL ARE REALLY CAPABLE OF"
Like many ELA classrooms around the country, Laurie Guyon's 6th grade class has a variety of reading levels present. Some of her students are high-achieving, looking for a challenge, while others struggle with grade-level texts. But where her readers differ in interest and ability, they have one thing in common: they have all shown tremendous Lexile growth over this past school year [1].
Guyon is one of two teachers piloting LightSail for the 2015-2016 school year at Schuylerville Middle School. Her students read independently on LightSail as part of their 40-minute ELA block, with extraordinary results: the class has shown an average growth of 164L (average fall-to-spring Lexile growth for 6th grade is 65L [2]). In addition to this overall growth, 13 students grew over 200L and one student showed 431L of growth (which is multiple grade levels).
And those aren't the only exciting numbers coming out of this English Language Arts classroom. Year to date, Guyon's 57 6th graders have read nearly 63,000 minutes on LightSail and completed over 700 books. The data reflects not only the students' growth as readers but also Guyon's dedicated work using LightSail to leverage literacy instruction.
HOW LIGHTSAIL INTEGRATED WITH INSTRUCTION
Guyon uses a variety of models to teach different skills and splits the instructional time in the literacy block between reading and writing. Since there are embedded short response questions in every LightSail text, Guyon gained immediate insight into her students' writing skills early on in the year. She was able to identify trends and target areas where most students struggled with their writing and turned to the LightSail Learning Community (LLC), a website for LightSail teachers with videos, sample lessons, classroom printables, and best practices toward making LightSail a powerful tool for instruction.
Using the strategies she found in the "Classroom Resources" section, she planned and taught mini-lessons on how to respond to a claim. Now, months later, Guyon is seeing the fruit of this work in her students' writing.
"The assessment data shows that my kids are growing tremendously," said Guyon. "In addition to these numbers, I can see this growth in my classroom as I read and grade their short responses — they are so much better than the beginning of the year!"
EXPANDING READING HORIZONS WITH LIGHTSAIL
ELA teachers at Schuylerville use a combination of print and digital resources to read, depending on the unit. Guyon used class sets of print books to teach whole-group novel and went digital with LightSail to provide students with independent reading books at their just-right levels. Students loved browsing through Netflix-like rows of books available within their personalized libraries — but still constantly vied for highly-desirable books like Diary of a Wimpy Kid and The Maze Runner. These books were often unavailable since they were constantly being checked in and out. So Guyon figured out a strategy for getting her students to explore fearlessly when they couldn't read their usual favorites.
"I told them if you give the book a good shot, then it's ok if you want to return it," she said. "They needed that 'out' to try books that were different from the ones they would normally pick."
Guyon saw this pay off after a unit on Percy Jackson, which the class read in print as a whole-group novel. The book sparked interest among her students about Greek mythology.
"My classes wanted to learn more about the myths we'd just read about, and since they are some of the free & included texts on LightSail, students started trying them," said Guyon. "These aren't texts that are normally included in a 6th grade classroom library but since we had access to them, kids were interested and started branching out."
Once they got browsing, students discovered other free texts on LightSail.
"They started reading a lot more nonfiction than I would have expected, on topics that I didn't realize would be appealing, like tornados or recycling, and even got into biographies," she said.
TAKING ON NEW CHALLENGES
Like many LightSail teachers, Guyon saw her reluctant readers engaged in a new way and was thrilled to see their reading levels "soar." Equally as exciting, though, was what unfolded for her high-level students. Emboldened to try new books, they began reading the classics, like Around the World in 80 Days and 20,000 Leagues Under the Sea. They loved the challenge of pushing themselves to answer the questions embedded within more difficult books.
"It's been a great natural extension activity to enrich independent reading for my high-level students, especially when they finish their group work before the rest of the class," notes Guyon. "And I still haven't had a student abandon 20,000 Leagues!"
---
[1] The Lexile Framework for Reading, created by MetaMetrics, is a scientific approach to measuring reading ability and the text demand of reading materials. The Lexile Framework involves a scale for measuring both reading ability of an individual and the text complexity of materials he or she encounters.
[2] http://www.hmhco.com/products/assessment-solutions/assets/pdfs/sri/SRI_GrowthExpectations.pdf