2018 has been an exciting year for the LightSail team, having attended three major events in three countries in the last two months. Steven and Samantha attended EduTECH Africa in Johannesburg, South Africa. Steven then jetted off to Frankfurt, Germany immediately after that event to join our international team Saul, Bridget and me at the Frankfurt Book Fair. We also attended the Innovation Africa Ministerial Summit, which was held in Harare, Zimbabwe. We spent three days there rubbing shoulders with Africa's decision makers when it comes to education. We also have Saul and Bridget currently traveling through India with one of our partners there, Stones2Milestones. I will be sharing stories from their journey here soon.
EduTECH Africa 2018, 9 – 10 October, Sandton Convention Centre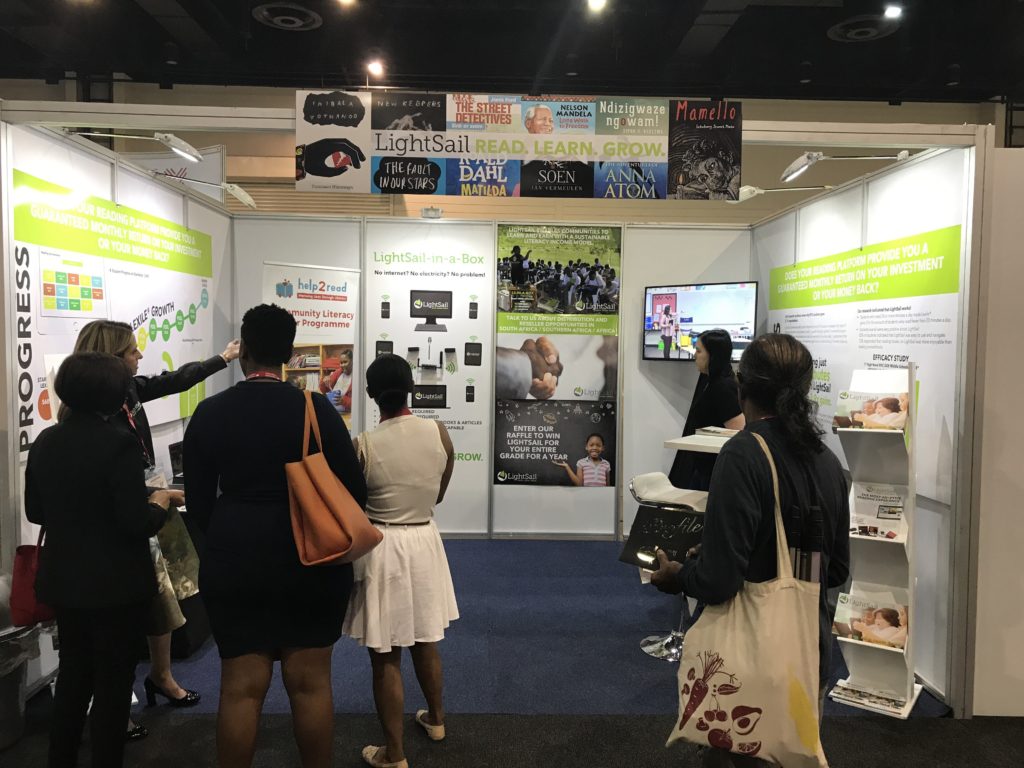 EduTECH Africa is a conference that brings together teachers, principals, heads of educational departments, people from the IT sector, government entities, vendors and the general public. This creates an environment where all the players from the different areas of education get together and create networks and discuss innovations in educational technology. LightSail is a platform that fits right into that space, with our mission being to get learners reading for pleasure and allowing educators to track their growth in real-time. We're currently running a pilot programme in schools in the Western Cape with our partner, Help2Read. Their mission is to erase illiteracy so it just makes sense to partner with them. They shared the booth with us at the conference.
Frankfurter Buchmesse 2018, 10 – 14 October, Messe Frankfurt
The Frankfurter Buchmesse is the world's largest trade book fair and easily the most important book fair on any publisher's calendar. The first three days are restricted exclusively to professional visitors and the general public attend the fair on the weekend, with the cosplay event being a highlight. The fair is made up of thousands of exhibitors from the book publishing industry, multimedia companies, technology companies, and content providers from all over the world to negotiate the buying and selling of rights and license fees.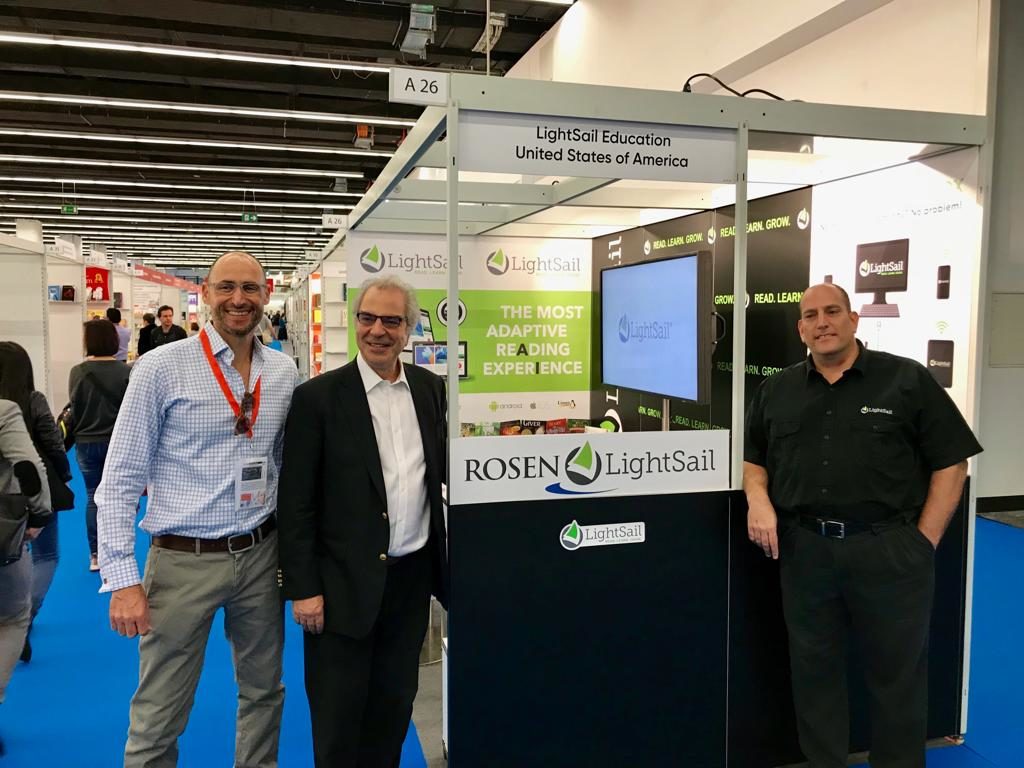 LightSail had a booth at the fair and the highlight of the show for us was the signing of the agreement between us and the Rosen Publishing Group, giving LightSail students and educators access to an additional 4,500 books! Rosen Publishing is a leading international educational publishing house that was established in 1950 to serve the needs of students in grades Pre-K -12 with high interest, curriculum-correlated materials.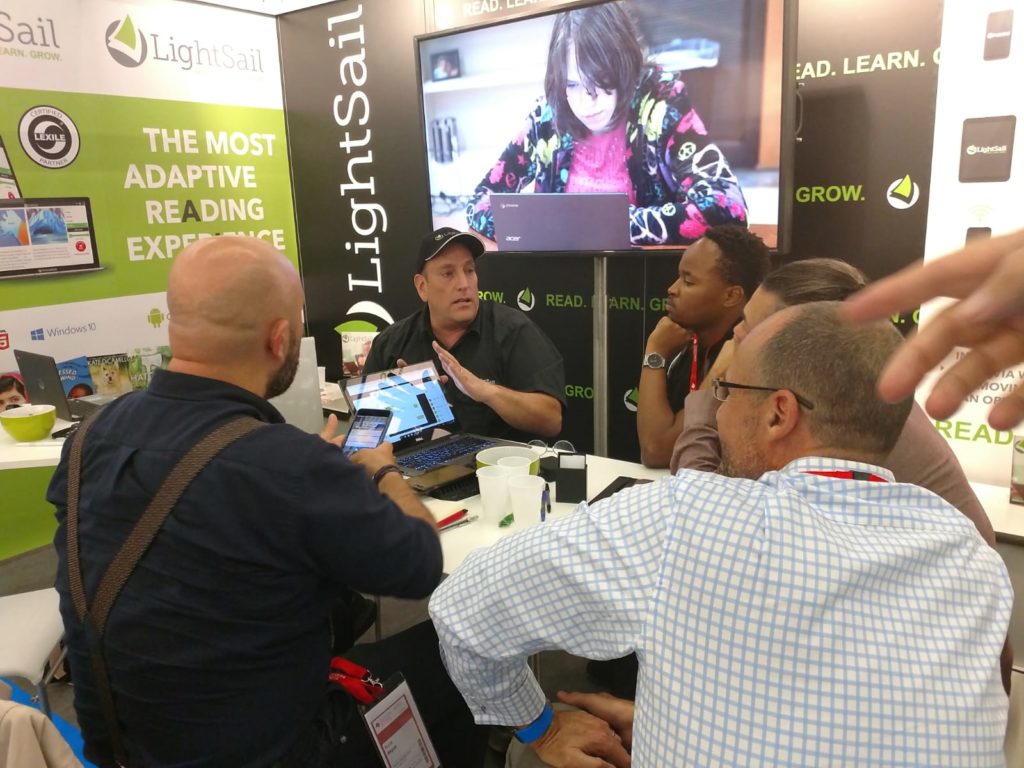 LightSail also had various important meetings with key players from Turkey, a country that showed a high level of interest in our reading solution. It was also a great opportunity for us to catch up with the publishers from all over the world whose titles are read on LightSail's platform by our LightSail students and educators. Many leading companies from India and China also showed great interest, especially in LightSail-in-a-Box. We are excited to enter those markets because LightSail is a solution for everyone, even if access to electricity and the Internet is a challenge.
Innovation Africa 2018, 28 – 30 November, Rainbow Towers Hotel, Harare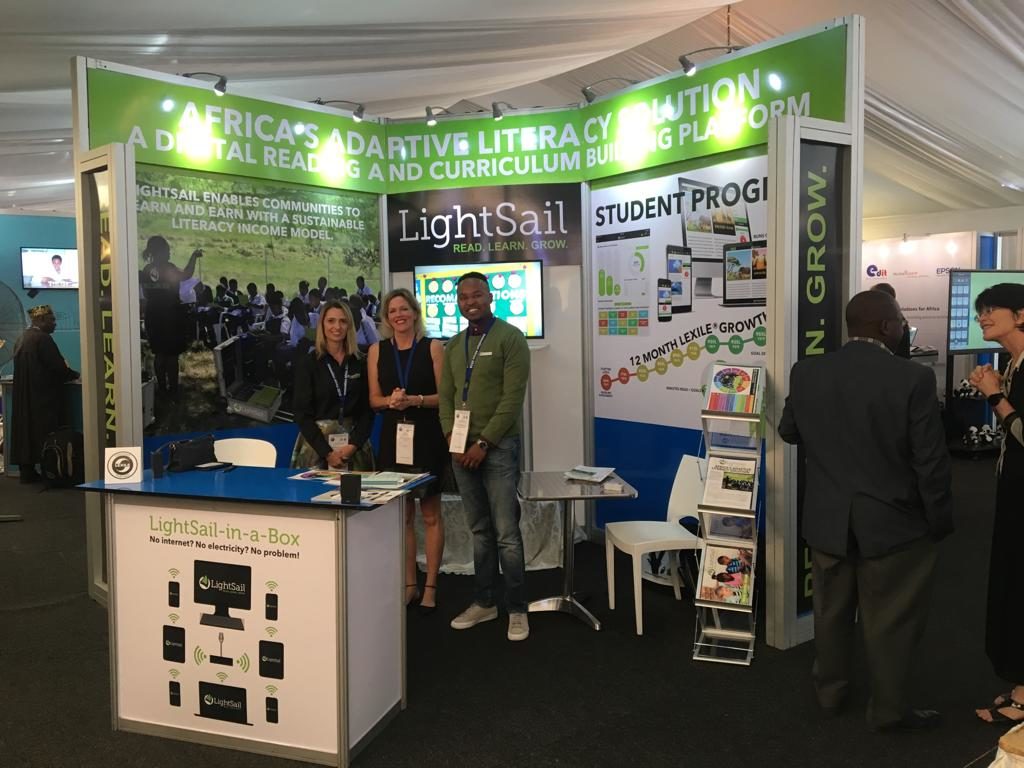 This year was the 8th Innovation Africa Ministerial Summit hosted in Zimbabwe under the official patronage of the Government of Zimbabwe led by the Ministry of Primary & Secondary Education. The LightSail team was one of seven Diamond Media Partners at the event joining names like Microsoft, Cambridge, and Canon. Various other officials and stakeholders in education, ICT, universities and civil society took part in the summit as well.
The team spent the two days in pre-scheduled, high-level, roundtable meetings with ministers and senior government officials from over 40 countries. Ministers from Senegal, Côte d'Ivoire, Kenya, Ethiopia, and Lesotho showed great interest in LightSail's Curriculum Builder tool's potential in being used in Adult Basic Education and Training and vocational training. A big theme at the summit was how to use educational technology to help adults who've had no previous access to basic education.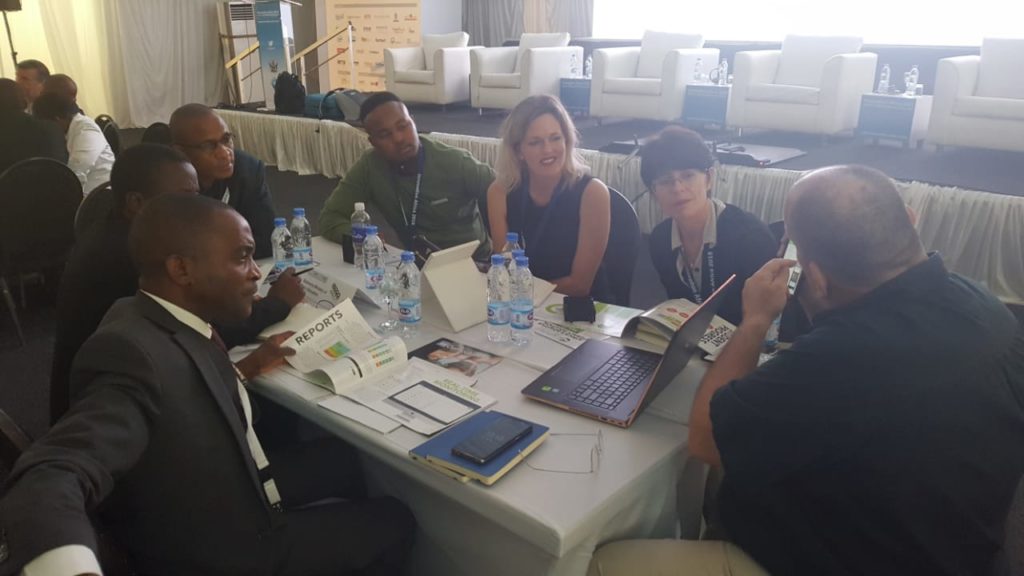 The Curriculum Builder feature allows teachers to customize and align authentic content with a strong curriculum. Teachers can import articles from any website, add assessments and custom questions, and track student progress over time with embedded rubrics and powerful graphs. Using supplemental texts helps students to dive deeper into the content, and helps teachers gain more assessment data throughout each unit of study.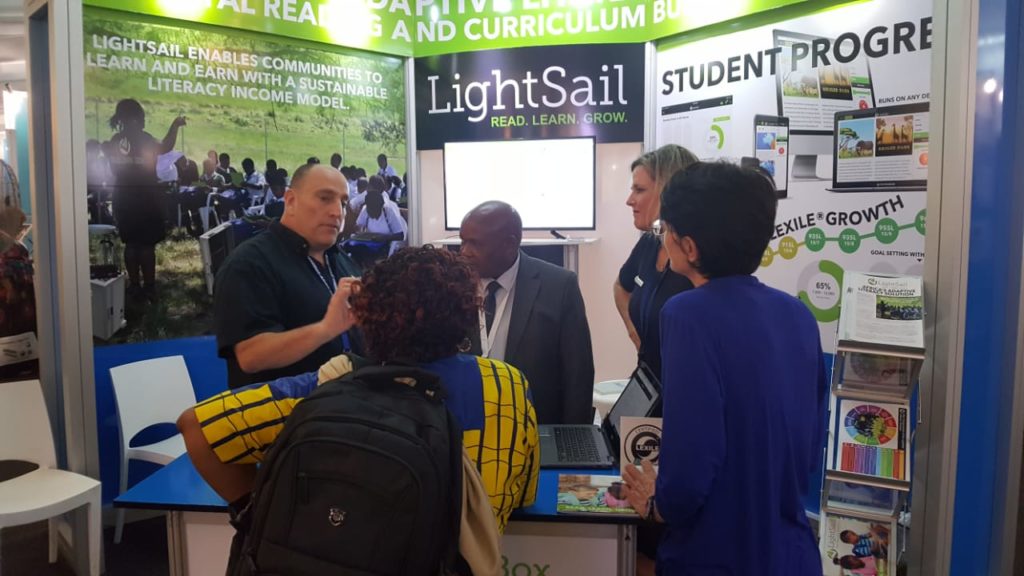 Outside of these meetings the LightSail stand attracted a lot of attention from bypassers looking to see a demo. Our newest, and best feature yet, is LightSail-in-a-Box! This tool empowers rural communities without access to the internet. It includes the entire LightSail framework and 6,000 complementary texts. We are confident that this new tool can decrease illiteracy rates around the world.
As you can tell, there is never a dull moment here and we're already making sure we have enough pages in our passports for all the traveling we plan to do next year. For now, all of us here wish you a happy Holiday Season. I'm going to look in on Saul and Bridget and their adventure in India so I can bring you the latest from them. I'll also be telling you about our pilot programme in South Africa very soon.
Till then, stay amazing.
Charles