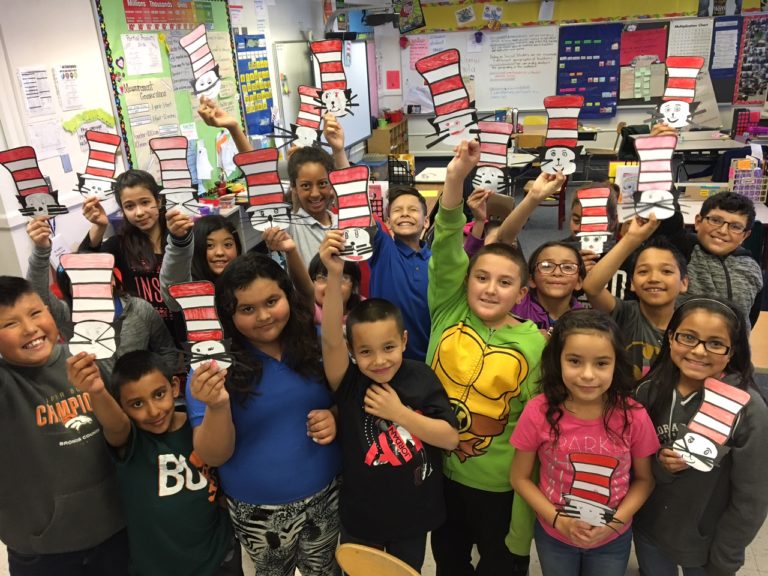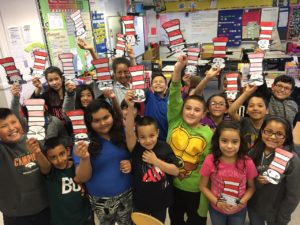 Like most students, Arielle Walker's technology-loving 4th graders were thrilled to start using iPads a few times a week during independent reading. Walker, who teaches at Barnum Elementary School in Denver, CO, decided to incorporate a digital platform into her class's reading time when her school purchased LightSail for the 2015-2016 academic year. After a few weeks, however, Walker saw the initial excitement about LightSail diminish — and quickly realized why.
"LightSail texts have assessments embedded throughout…and my students weren't used to thinking so much during independent reading!" she said. "So I started to think, how do I re-engage them?"
A team effort
Walker decided that tackling the assessment questions together – specifically the short responses – would give her students the support they needed in order to read with a new lens. She created guided reading groups based on students' current Lexile measures, which ranged from those struggling below grade level to others who were far above. For texts, she utilized the LightSail Library – the free, fully assessed content that comes included with LightSail – because she knew she'd have an unlimited number of copies of each title.
"Small groups were the ideal environment for applying the right strategies to answer these questions, since the students in each group were reading the same text at the same level," said Walker. "The short response questions were really intimidating in the beginning but they become much more approachable with practice."
Walker and her students also graded the questions together. She'd put her iPad in the middle of the table, displaying LightSail's short response rubric alongside different group member's submitted answers. Since LightSail employs blind grading, removing students' names from their answers until grades are assigned, the process provided some surprises for the students.
"We'd grade responses the next day, so sometimes a student would be really hard on an answer without realizing it was his own!" she said. "It was really important that I was not the sole critic or voice during the grading. The students would be reading each other's answers and everyone would weigh in. It actually made it fun!"
To take things up a notch, Walker allowed her students to respond to an "on grade level" response with one emoji and to an "above grade level" response with two.
"The process exposed my students to what a teacher sees and how I think – and it clearly showed them that good teachers don't grade by playing favorites or giving only certain kids good grades," explained Walker. "This leveled the playing field and motivated every student to try their hardest."
It took some thoughtful pre-planning to create lessons for each group – 5 unique lessons for 5 different books – but Walker says it was well worth it to watch her students critique each other's work, and to see the changes in their reading, writing, and thinking.
Students take the lead
As students became more familiar with LightSail, and better equipped to tackle the assessments within their books, they began requesting to use the iPads for independent reading on the days where they'd normally read print.
"LightSail was at one time unpopular because the assessments felt like obstacles, but now they love the challenge of the questions!" said Walker. "Where before they preferred print books, now they'll go into the classroom library, find books they want to read, and look them up to read on LightSail."
Students would take books like The Lemonade War and the Noodle Up Your Nose series (which Walker says they are "hooked on"), sit down, and make reading circles on their own, without her, to talk about the questions.

"It's clear that LightSail, on the whole, has been designed with kids' best interests in mind," said Walker. "The platform primes them to think while they read, giving them strategies to use in the process and teaching their brains to fill in the blanks. That's what sets LightSail apart as a tool."
PD for the win
Walker continues to learn new strategies to make the best use of LightSail's features to enhance her practice. During a recent day of onsite professional development, customized specifically for the district, Walker learned how to use LightSail's data to group her students more accurately. She also realized that she was able to monitor class activity by logging into her account and viewing the Student Status screen, which shows each student's current reading activity in the LightSail app. Walker could now focus on her guided reading group while still tracking who is on task in real time – something nearly impossible to do when everyone is reading print books.

"As teachers, we don't like to admit that we can't do it all. But, when you have a class of 30, it can be hard to really know what every kid needs," said Walker. "LightSail REALLY helps! It doesn't replace planning, it doesn't replace what a teacher does, but it's a wonderful tool to help improve your instruction. In the beginning, I wasn't a believer in LightSail but it has really changed the way I instruct in my classroom. My kids and I have learned together the impact that LightSail can have on the way we approach reading."