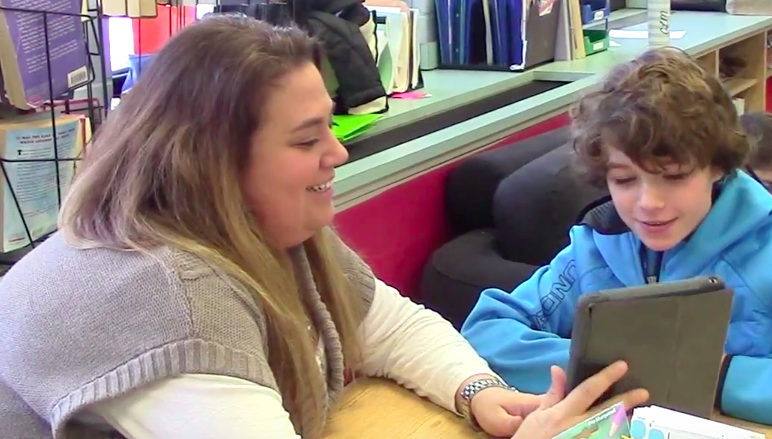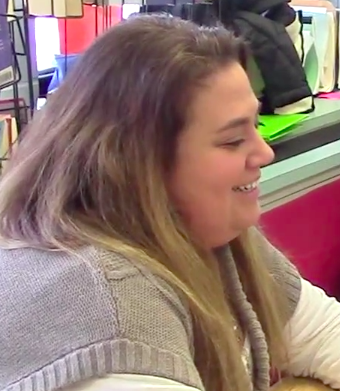 Melissa Rice remembers when most of her time and energy during the reading period was spent matching her 5th graders to the right book.
"It used to be an arduous task — and LightSail changed that," said Rice, who teaches at Floyd B. Watson Elementary School in Rockville Centre, New York.
When Rockville Centre piloted LightSail in the spring of 2015, Rice was one of the first teachers to use it for independent reading.
"It was easy to see right away that the kids loved LightSail," Rice says, "They were engaged and enthusiastic — especially my most reluctant readers."
Rice's students were excited to scroll through their own personalized libraries and had access to all the books they wanted to read right at their fingertips. Rice loved that these choices were based on students' reading levels; knowing that students were reading texts within their zones of proximal development, she was free to spend her energy conferencing.
New frontiers
Rice's class experienced some of the challenges that come with using a digital library, such as sharing one or two copies of a popular book across several classes. But as time went on, she noticed some unexpected benefits of her students not getting to read their immediate favorites: her students were pushed to branch out.
Students started trying the classics, like White Fang and Call of the Wild, which Rice says they never would have picked up if they didn't see it on their LightSail bookshelves. Some of her higher level readers even started reading Dickens.
"I was talking to a student who said sometimes he'll read a book of poetry just because he sees it on LightSail and it's at a level so he knows can read it," Rice said. "There are so many different genres available for them to read and because these books are there, they are trying them and loving them!"
Rice recalls that, in the past, her students were not drawn to these kinds of books during independent reading.
"As a teacher, you play around with ways to expose them, however you can," she said. "Now LightSail brought these other genres to them in a way that's more appealing than me handing it to them. It's made it a lot more fun for my students."
"Lost in their books"
Since the pilot, Rice pushed both herself and her students to the next level and became adept at using the data insights she gained through LightSail to inform and deepen her instruction.
Last year she started to structure mini-lessons around LightSail's short response assessments, teaching students how to elaborate on their answers, and has used the cloze assessments as an opportunity to teach vocabulary strategies such as context clues.
Rice splits the time in her reading block between teaching literacy skills with LightSail and giving students enough uninterrupted minutes to read independently. While reading on LightSail, Rice has loved watching her students become "lost in their books."
As they read, her students have been taking the time to use LightSail's in-text annotation tool to record "thoughts" directly into their books. These annotations show up in Rice's ThinkFeed providing her with continuous insight into engagement and further opportunity to interact with the class.
Bring it home
Though Rockville Centre's 1:1 program doesn't allow 5th graders to bring the iPads home, she has encouraged students to log in at home using their own devices so that they can read for more extended periods of time.
As a result, Rice says, LightSail has been another way to connect home and school, and opened new lines of communications between Rockville Centre parents and teachers.
"I had a student who had a really hard time in reading last year and LightSail changed his whole view," Rice recalled. "So when his parents told me he was logging on and reading at home, I couldn't believe it!"