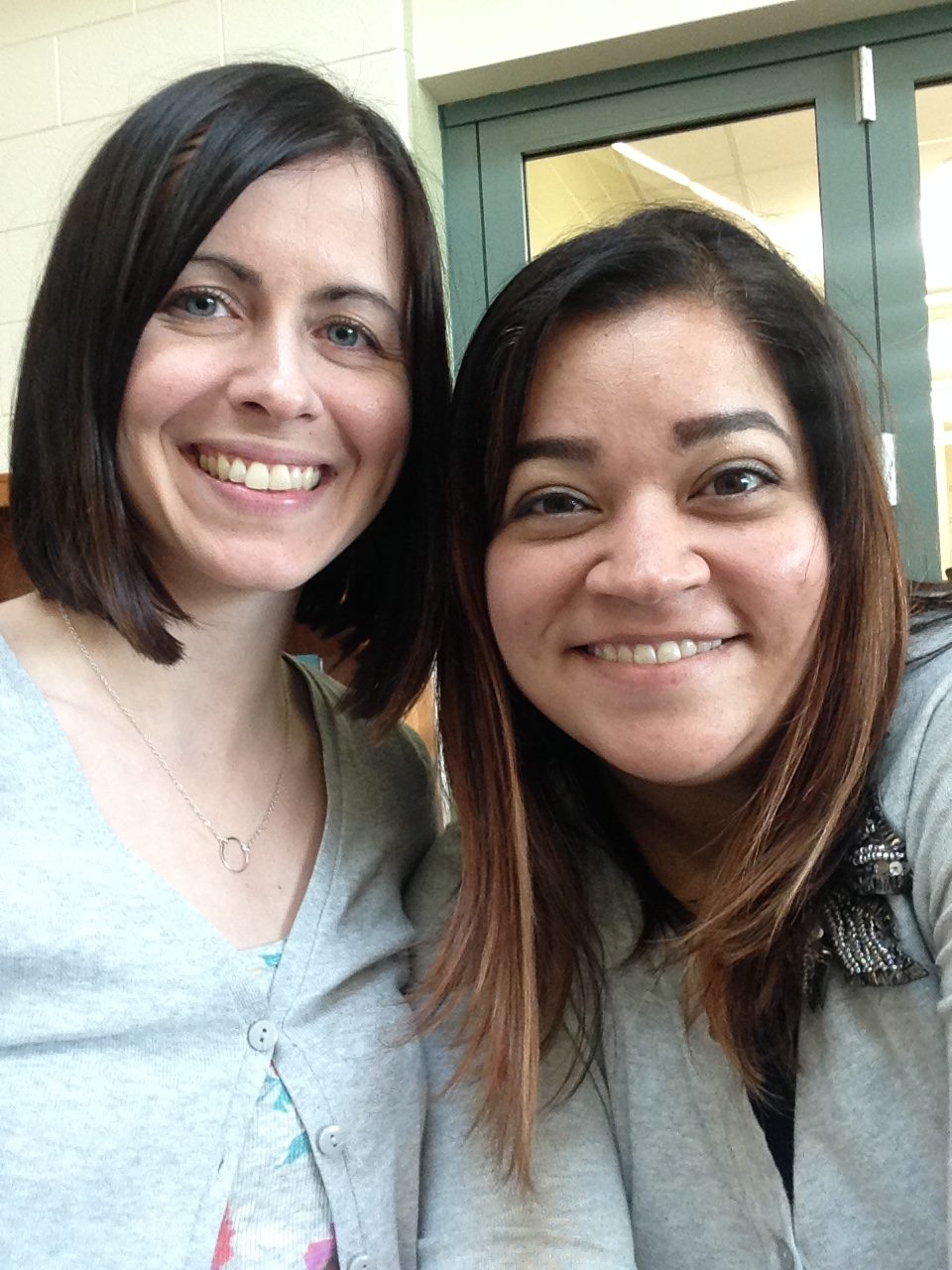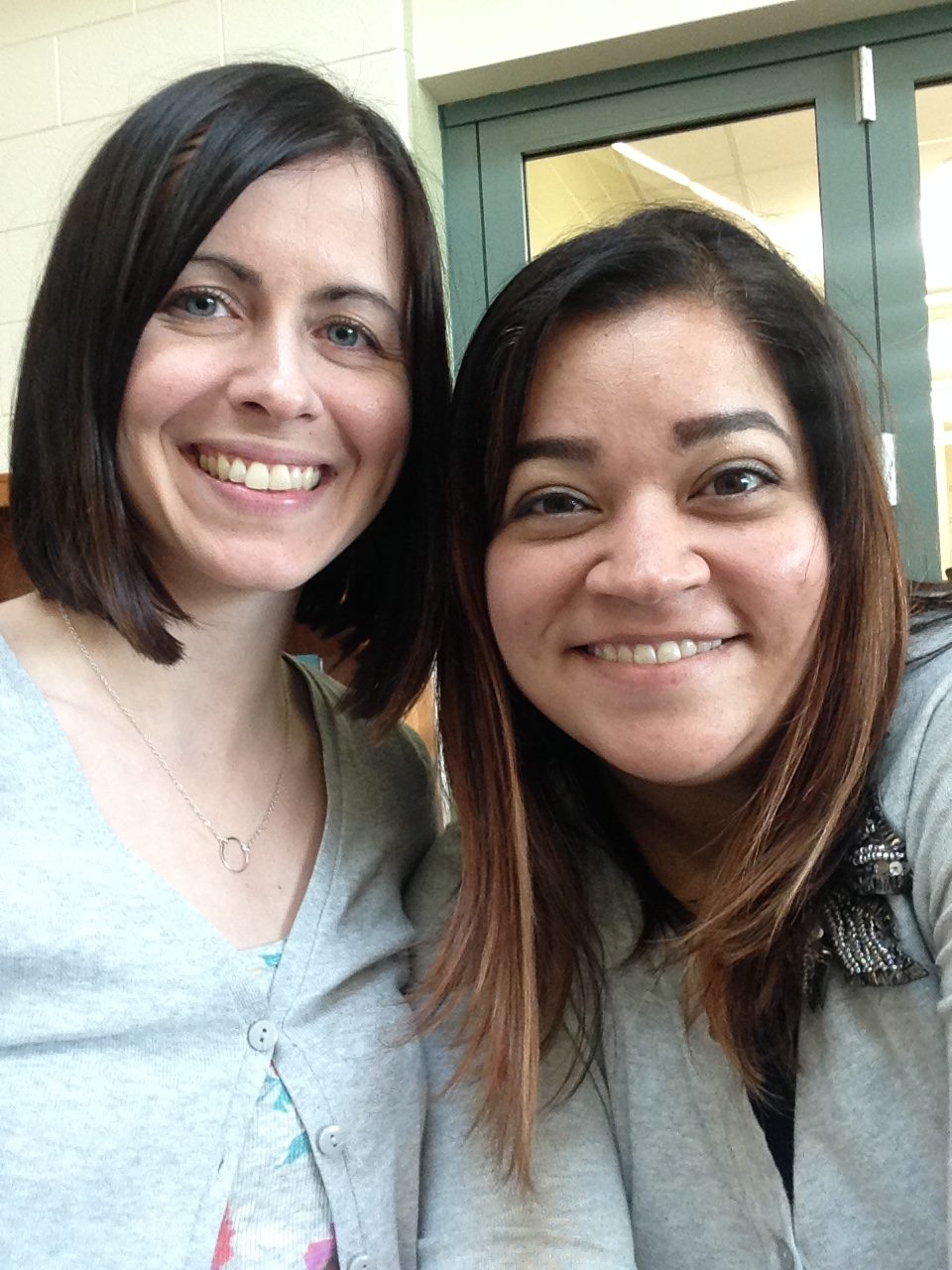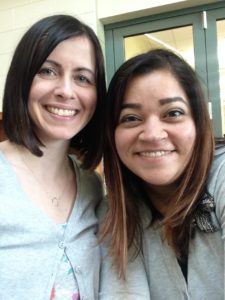 Elementary school teachers Krista Wyman and Mary Lee Xenos met back in 1st grade, where they began a friendship that continued through college. After graduation, they both got jobs in Gurnee School District 56 – Wyman at the middle school and Xenos at Prairie Trail Elementary. When another position opened up in the elementary school, Xenos recommended her childhood friend for the job. The pair have been teaching at Prairie Trail for almost a decade now and both started using LightSail in their classrooms this school year.
Krista Wyman
As a teacher of gifted and talented students in 3rd, 4th and 5th grade, Wyman is continually finding unique ways to incorporate technology into her classroom to keep her students challenged.
"I've been doing a Greek and Latin root stem study with all three grades," she said. "When they're reading on LightSail, I have them highlight a word with a stem and make an annotation, then submit it to me. LightSail makes it easy for them to keep track of the words they can identify and their ability to apply the strategies we've just learned."
Wyman and her students love the ease of checking out books on LightSail, as opposed to the school's physical library. She says LightSail not only gives her students access to more books, but titles other than those they would normally read.
"My students have been checking out the LightSail Classics and it's great to see our study of high school-level vocabulary paying off," Wyman said. "They're enjoying these texts because they understand the words in them.
Wyman has used whole-class texts in creative ways, as well. Recently her class read The Mysterious Benedict Society and used this book to do a Socratic Seminar with LightSail.
"It's been great practice for finding evidence and quotes," she said, "During the Socratic Seminar they were able to highlight and annotate the text on LightSail and then immediately use it as evidence during the conversation. The ability to do this digitally really brought it to the next level for my students."
Another digital benefit Wyman has gained through using LightSail is the ability to access rubrics for the thousands of short response questions embedded into the books her students are reading.
"When you're grading short responses, you can copy and paste an example of a high-quality response for students to see right away," she said. "For my group, it's been especially helpful with the parents. They'll ask, 'How can my child improve?' and I can show them immediately a comparison between what the student wrote and the exemplar answer."
Accountability is important for Wyman's group of high-performing students. She explained that while some of her students are voracious readers, others have scored very well on placement tests but still need to improve their reading comprehension.
"I like that LightSail can document the exact amount of minutes that students are reading each night," she said. "This visibility into participation really helps me see how they're progressing, in addition to motivating them to read more."
Mary Lee Xenos
In her third grade class, Mary Lee Xenos has students reading at a variety of levels. While her high flyers love reading on LightSail once they've finished their other work, other students require some focused small group work on how to answer short response questions.
"These were some of my lower level readers and writers," Xenos explained. "During our mini-lesson on short responses, I showed them that when they make annotations or answer short response questions, I can see their work right away. They loved it when I responded immediately to a thought. It felt like little conversation between us, where they had my whole attention."
Since that time, Xenos says, she's noticed these students putting more thought into their answers and they continue to enjoy their "little conversations" with her as they engage with their texts in LightSail.
All of her students love the books that are available on LightSail, especially the Bluestem Award winning titles, which are a big deal in Illinois.
"There are a finite amount of these print books at school so it's been a great additional resource to have them on LightSail," said Xenos. "Plus, when my students bring their iPads home, they always have something to read, even if they can't make it to the library. It's great for them to be able read on LightSail at night, which is something parents appreciate too!
In class, Xenos says her students get excited by the cloze assessments – especially when they do well.
"We did a read aloud as a class with a print book recently and my kids wanted to re-read it on LightSail for the chance to practice the vocabulary they'd learned during the read aloud," she recalled. "They were really excited to get those clozes right!"
The students aren't the only ones excited by those "little green boxes." Xenos says she loves LightSail's cloze assessments because they lighten the logistical burden of preparing for effective small group instruction.
"When I pull kids for targeted instruction, I know that they're already reading books with assessments embedded," she explained. "And since everyone is engaged in their own books at their just-right levels, I can flit in and out of conferences with different students while everyone practices a particular skill!"