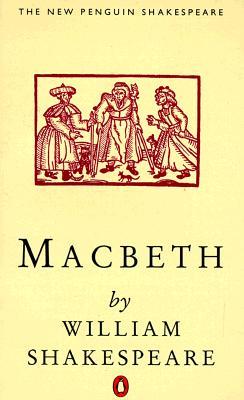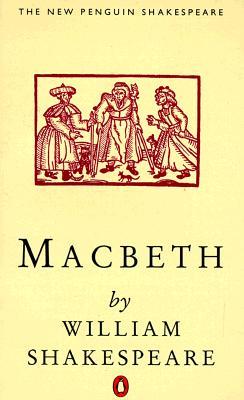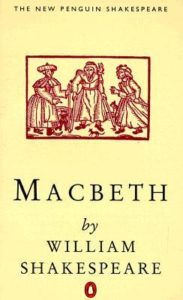 Daunting. Funny. Problematic. Brilliant. Confusing. Shakespeare's language can bring any one of these adjectives to mind. The famously difficult prose has been known to bring straight-up fear to high school students through the ages. So when English teacher Al Cavalluzzo decided to read Macbeth with his 10th graders, he needed an approach that would alleviate this fear, while also fostering text-based conversations among his students. Cavalluzzo knew that a digital approach could allow for dynamic, transparent interactions with the text not possible with print books.
Mineola High School, where Cavalluzzo teaches, is equipped with 1:1 iPads and a broad suite of ed tech tools. But since these tools are already widely integrated into most classrooms, he couldn't rely on technology alone to engage his students. He needed to incorporate digital resources into this unit in a new and creative way.
Cavalluzzo's classes had already been reading on LightSail during the fall for independent reading, so he decided to continue using LightSail to tackle Shakespeare. Macbeth is one of many free classics offered on the digital reading platform and available for multiple students to access simultaneously. Still, the presence of the iPad cart in class did little to generate enthusiasm, especially in the face of such a challenging text.
"I wanted to make reading a community experience for this particular play, instead of students feeling like they were going at it solo," Cavalluzzo said. "LightSail has annotation tools that allowed me to post questions and prompts and get a transparent conversation going."
Before each class, Cavalluzzo would identify a significant piece of text in the day's reading that he wanted to discuss with his students — anything from an important plot point to a certain writing strategy or a literary device. During class, he would use AirPlay with his iPad and Smart Board to display his copy of the play. Cavalluzzo then used LightSail's annotation tools to highlight sections of text and dropped digital sticky notes with questions for student responses. These prompts also showed up in each student's individual digital version of the play. To further scaffold the experience, Cavalluzzo played the audio recording of that day's reading so that his students could listen to Macbeth aloud while following along on their iPads and the Smart Board.
When the class would reach one of Cavalluzzo's digital sticky notes — which he sometimes prepared beforehand and other times created in the moment — they paused for discussion. But instead of calling on raised hands, Cavalluzzo chose to have his students respond by turning to their iPads and submitting digital annotations of their own to the class ThinkFeed.
"One of the great things about annotating in LightSail is that students can submit a response to the teacher's prompt, which show up on a feature called the ThinkFeed and create a sort of visual discourse," Cavalluzzo explained. "Students choose whether they want these 'thoughts' to be shared with the entire class or just with me. For these discussions, I encouraged my students to submit public thoughts so we could all see the conversation take shape."
It was when Cavalluzzo switched over the Smart Board display from showing the text to projecting the ThinkFeed that he saw his students' excitement spark.
"They loved the notion of posting and responding to thoughts, commenting on each other's ideas and seeing it all on display," Cavalluzzo recalled. "They felt validated by seeing their opinions and others' responses come up in real time."
Reading and talking about Macbeth in this way "really started to work" according to Cavalluzzo, who noticed that submitting responses to the ThinkFeed was especially important for his quieter students.
"Writing digital sticky notes helped the kids who don't normally participate in class discussions to have their voices 'heard,' since I could highlight their submissions and give them public praise for their comments," he said.
There were other benefits to having students respond in this way — the digital conversation allowed for Cavalluzzo to understand, in real time, which students were struggling to understand a concept. In a traditional classroom discussion, these students might slip under the radar in the face of confident peers with fast hands. When more vocal students answer right away, the discussion tends to move on. But the ThinkFeed held students accountable in a different way, since everyone was responsible for submitting an answer.
"When you have a class of 30, it's easy not to notice a kid who doesn't understand but looks like they get it," explained Cavalluzzo. "The digital conversation leveled the playing field and presented real-time data that helped me understand who needed more personalized attention."
In addition to insight about individuals, Cavalluzzo also gained more big picture understanding about his class. Like many teachers, Cavalluzzo was used to relying on exit tickets or similar measures to check for understanding — which meant waiting until the end of class or longer for assessment. Now, with the conversation so "live" and "immediate," he knew right away that when a question or a highlighted piece of text got no responses, his students were struggling. The "in the moment" assessment showed him when he needed to stop and re-teach a concept or target an issue for the entire class.
"These kinds of insights just aren't possible with print texts," said Cavalluzzo. "I found the visibility into students' thinking to be really impactful and it's just one of the reasons I plan to continue using LightSail."
And, Cavalluzzo was pleased to find that his students had their own reasons for preferring digital books, despite their initial resistance. In the past, students would get books from a class set, which were often dog-eared and marked up with post-its and then returned at the end of the unit. With students reading on LightSail, though, they were able to interact with the text on a whole new level. Not only were they able to begin the unit with a pristine copy of the play, but Cavalluzzo discovered that they loved finding their highlights and annotations retained in their digital copy the next day.
"They never have a chance to write in print books, so this was a unique experience," Cavaluzzo noted. "It was also a preview for them of an important college skill. The notion of being able to write in a book, of truly 'owning' that text as theirs, was really motivating."
Cavalluzzo's students periodically brought their iPads home to practice some of their text analysis skills by reading small sections for homework. But most of the major reading and thinking work was purposefully saved for class, where, besides reading and discussing as a group, students often worked in smaller clusters. When LightSail Instructional Coach Christina Magee visited the class in January, she observed students partnering up to re-read the day's passage and complete a longer prompt. While one student stayed logged into LightSail, the other opened a PDF in iTunesU, a tool commonly used in Mineola classes. Together, the students would type up their observations from that portion of text.
"During the time I was there I saw students listening, reading, talking, annotating, and moving through different text-based activities," Magee said. "It was so engaging I didn't want to leave!"
For the next unit, Cavalluzzo will encourage even more independent work – especially writing – to see what his students can produce on their own. Of course, he'll make sure there's still plenty of time for shared conversations.