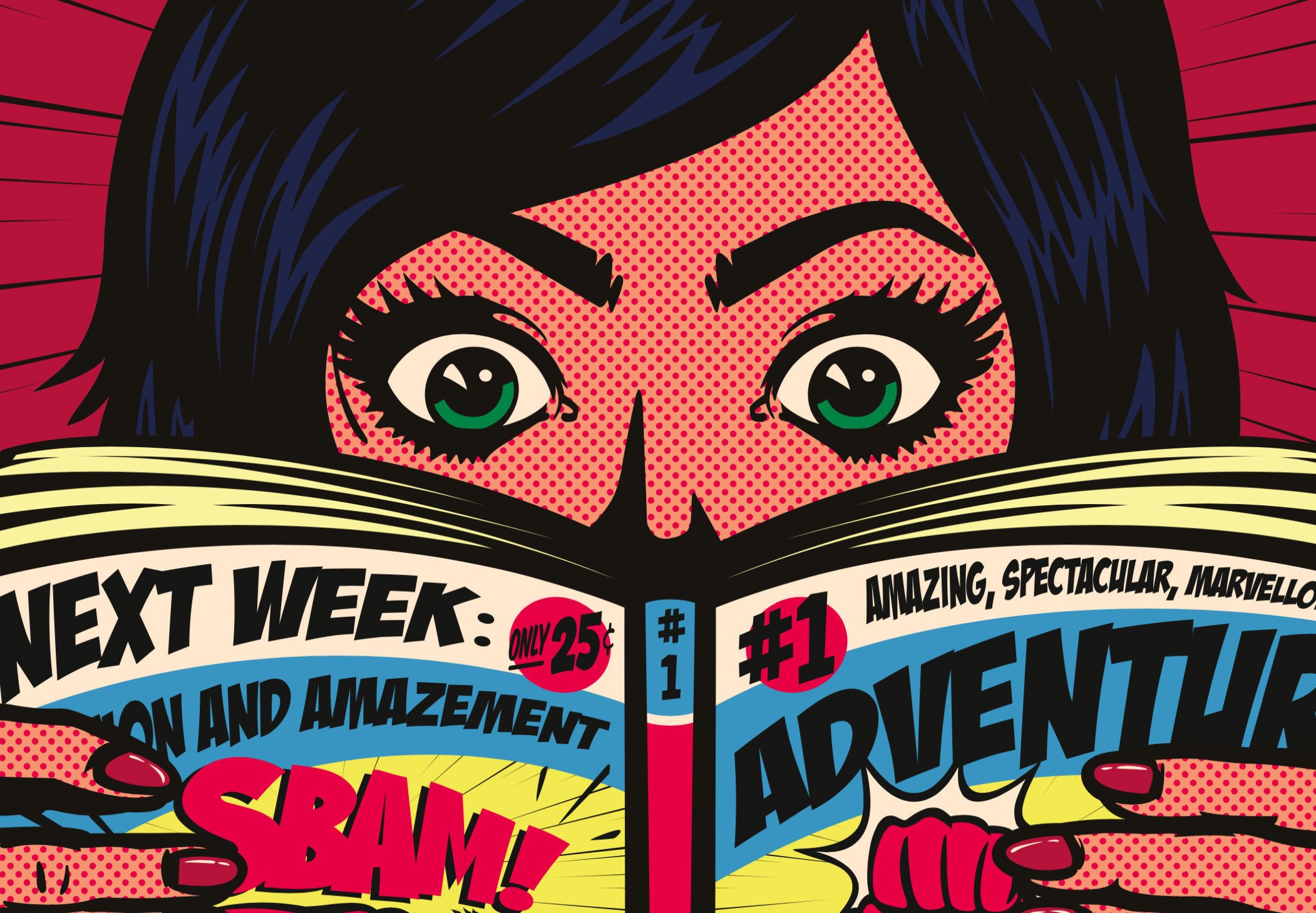 Reading is a required subject in school, but most parents want their children to foster a love of learning outside the classroom, too. The easiest way to do this is to give them online access to a selection of fun, engaging resources that will catch their attention. Reading resources parents suggest to their kids can be just as valuable as those presented at school, especially if they are high-interest options that students can choose on their own. Here are a few ideas to get you started.
1. Graphic Novels
Let's be honest. After a long day of studying textbooks, your kids need something light to cleanse their palate. Graphic novels have leveled up and aren't just comics anymore. These days, graphic novels can help students learn about subjects like science, math, and historical facts without even realizing it's learning. Jane Austen: Her Heart Did Whisper , a biography in graphic form, shines a whole new light on this beloved author and is a joy to read. This short story would be a fantastic option for a student reading Jane's novels in school.
2. Audiobooks
Some children might say they're tired of reading, but in all reality, they're just tired of putting in the effort to comprehend words. This fatigue can happen within any age group, but it's prevalent for beginning readers. You can easily remedy this by introducing your child to audiobooks. Audiobooks give students a break from looking at a page, but their minds are still filled with knowledge. They can also practice following along with the text as the book is read aloud to pick up pronunciation and inflection cues. I suggest sharing The Box-Car Children with your student, a fantastic tale of family, courage, and ingenuity. Interactive books engage your child's eyes and ears, giving them multiple ways to comprehend information.
3. Unit Studies
Supplemental learning outside of the classroom should include some of your child's current interests. Unit studies are a great way to let your child dive deeper into whatever strikes their fancy. LightSail has many pre-made collections that cover everything from World Animals to Robots and AI. The best part? These collections are made by educators who know precisely what keeps a child reading.
One of the keys to fostering a love of learning at school and home is to present your child with a wide variety of reading resources. LightSail has many reading resources online, including over 100K books, audiobooks, World Book encyclopedia articles, bookmarks with comprehension quizzes, and more. These online reading resources are all in one place and accessible anywhere there's an internet connection providing the ultimate edutainment experience for your child.