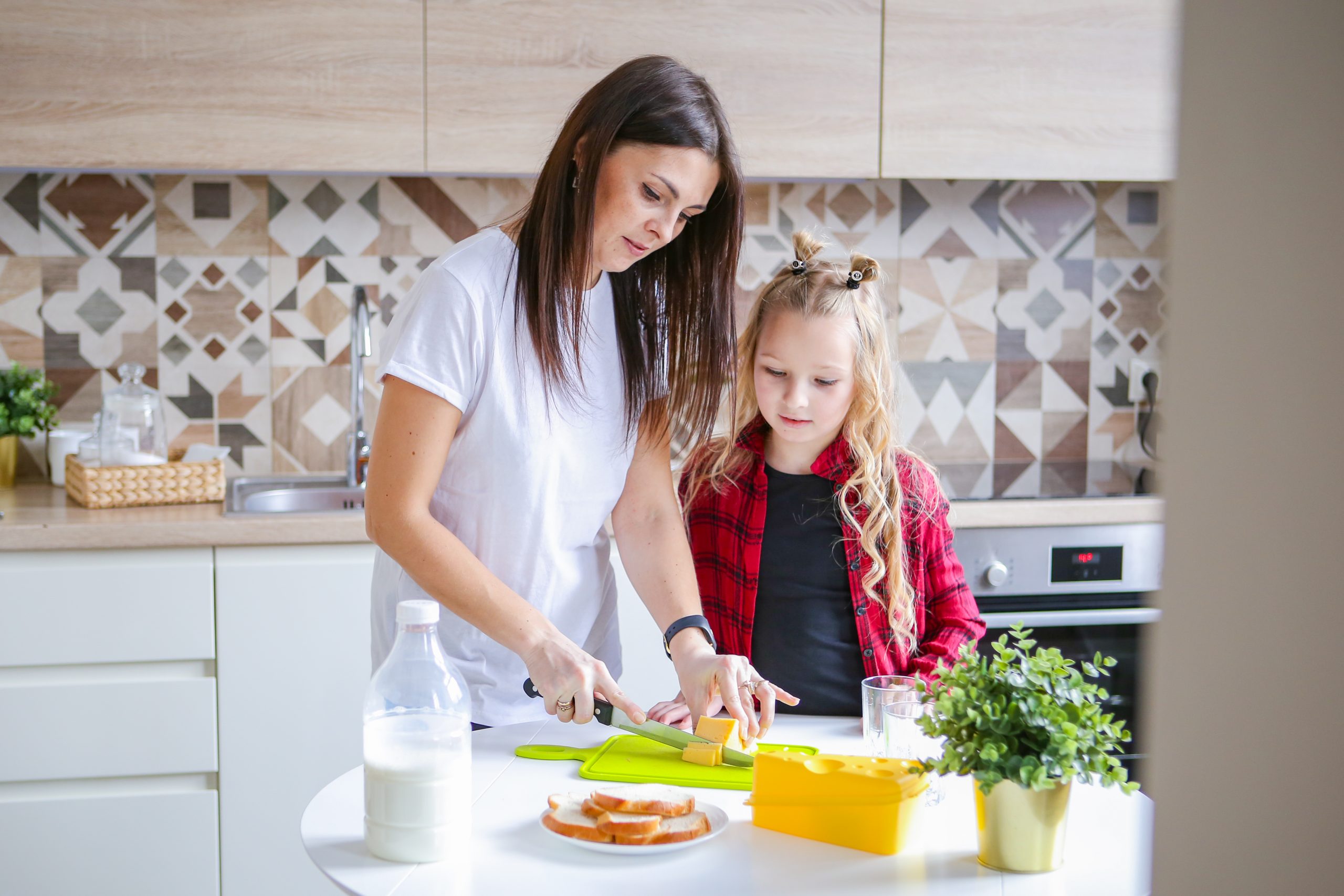 You're a busy parent, and your kids are always on the go. Some days, it may seem like there's barely time for their regular homework before they're rushing off to the evening's activities. When they need extra help grasping a concept, you may be searching for quick and easy ways to reinforce their lessons. These hands-on ideas are here to help!
1. Kitchen Help
Math and science ideas don't always click for kids right away. Interactive lessons could help your kids understand difficult concepts in a new light. The next time your children are struggling with fractions, measurements, or chemical reactions, invite them into the kitchen with you. As they help with the nightly routine of preparing dinner, the exercises in their textbooks may start to make more sense. Talk through measurements and the science behind cooking to show real-world application to the "why-do-I-need-to-know-this" complaint.
2. Digital Resources
Today's online tech allows your kids to engage in educational enrichment without the mess of art projects or chemistry experiments. LightSail's library of kid-friendly videos could help your children see their science lessons in a new way, and the 360° images will let them tour far-off places without ever leaving their hometown. Hand your kids a tablet on the drive to soccer practice, and they'll have learned something new by the time you pull into a parking spot.
3. Repurposed Toys
You don't need fancy educational toys to help your kids succeed. The everyday toys you already have will do just fine. If your kids are having trouble understanding patterns, show them how to click two colors of Lego bricks together in an alternating arrangement. For a lesson on friction, experiment by driving toy cars across different surfaces. Show your kids once or twice, and then let them continue exploring on their own.
4. Family Adventures
The next time you plan a weekend outing, think about what lessons your kids could learn from the experience. A fall trip to the pumpkin patch provides an opportunity to talk about life cycles. On a hike through a nature preserve, your family can search for local plants and animals. Even a visit to the amusement park can turn into a science lesson as you discuss the physics of upside-down rollercoasters!
5. Quick Games
Board and card games are excellent for fostering number skills, critical thinking, and sportsmanship. Many can be played in 20 minutes or less. While your schedule may not allow for many all-day game marathons, consider getting into the habit of playing one round each night before bed. Your kids will look forward to this nightly wind-down routine, and they'll boost their brains in the process.
For those times when you need enrichment that's totally hands-off for parents but hands-on for kids, turn to LightSail. With books, videos, livestreams, writing prompts, and more, you can rest assured that LightSail is always occupying your curious kids with a wide variety of educational experiences.