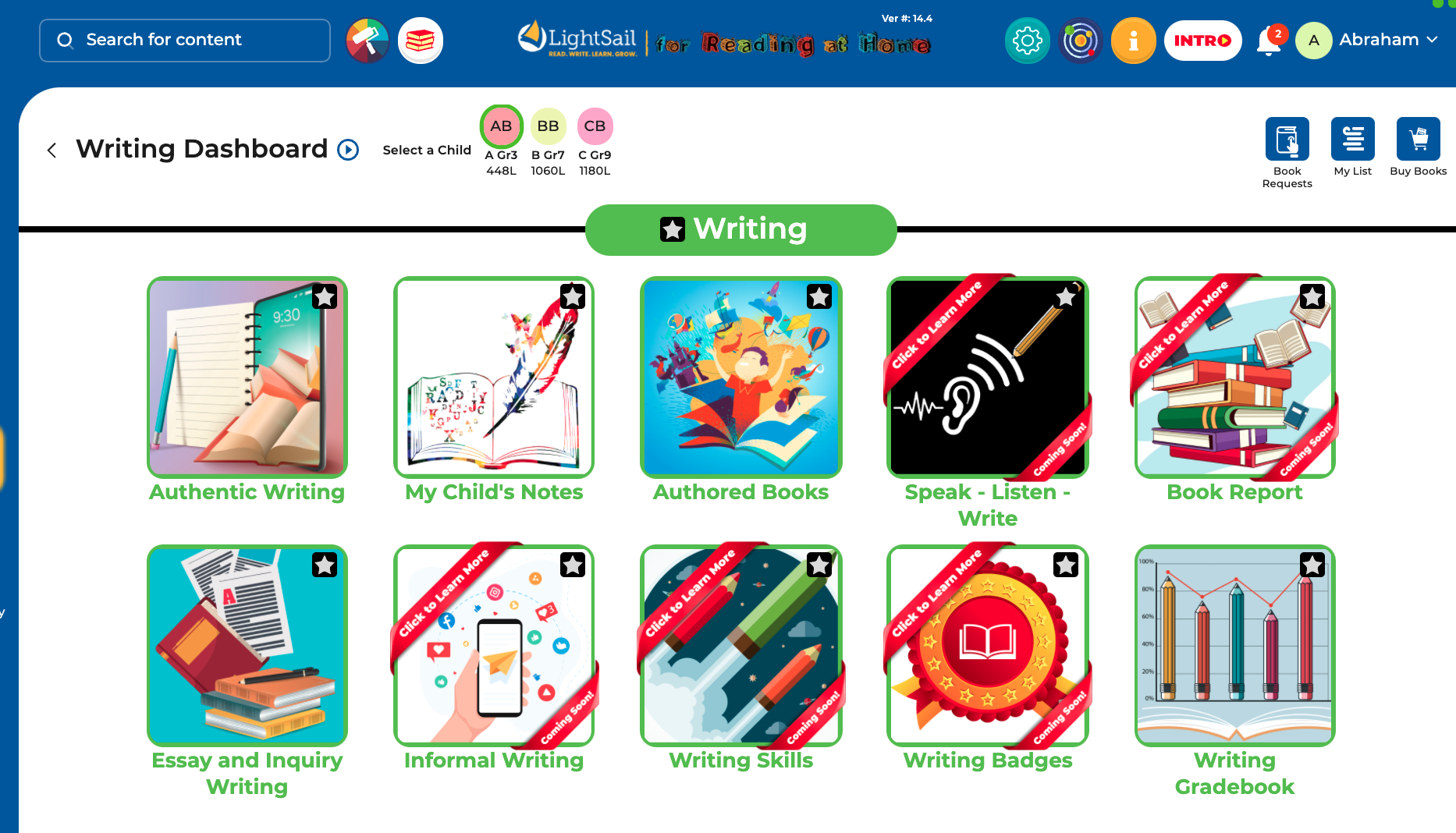 The National Council of Teachers of English asserts, "Research has shown that when students receive writing instruction, their reading fluency and comprehension improve."[1] Parents who foster both writing and reading skills at home can give their children a firm foundation for educational success. In our tech-savvy world, kids are accustomed to using technology for fun, communication, and education. Hence, a writing app can be a valuable tool to interest and engage children in writing. Check for these three components when seeking a writing app for your kids to use at home.
1. Writing Apps for Kids Should Start with the Basics
Even the youngest children can benefit from writing apps that start with the basic building blocks of reading and writing. Apps for young learners should help kids learn letter and number names, begin tracing letters, and recognize the sounds various alphabet letters represent. Look for writing apps that allow parents to customize features such as font type, manuscript (print) or cursive letters, and, for lefties, left-handed orientation. The Early Learners (PreK) platform of LightSail for Reading at Home offers printable and online games and activities for preschoolers just beginning to learn about letters.
2. Writing Apps for Kids Should Be Fun
Kids are all about fun. Therefore, to foster a lifelong love of learning, educational apps should be enjoyable. Make writing entertaining by searching for writing apps that offer colorful graphics, lively animations, and delightful sound effects. Furthermore, when writing becomes a game, kids are more likely to engage. The LightSail for Reading at Home platform offers gamification to keep kids excited about working toward their reading and writing goals.
3. Writing Apps for Kids Should Encourage Creativity
Writing prompts that inspire kids to get their creative juices flowing are a key ingredient to successful writing apps for kids. Look for apps that encourage kids to try a variety of writing styles. Children improve their skills by writing various works such as stories, letters, lists, poems, journal entries, and even mock blog or social media posts.
Parents can help their children become fluent readers by focusing on writing skills as well as reading proficiency. Knowing what to look for in a writing app is one way to provide tools children can use to become lifelong learners.
[1] Lisa Fink. "The Relationship between Writing and Reading." NCTE, 12 Oct. 2018, https://ncte.org/blog/2017/12/relationship-writing-reading/.