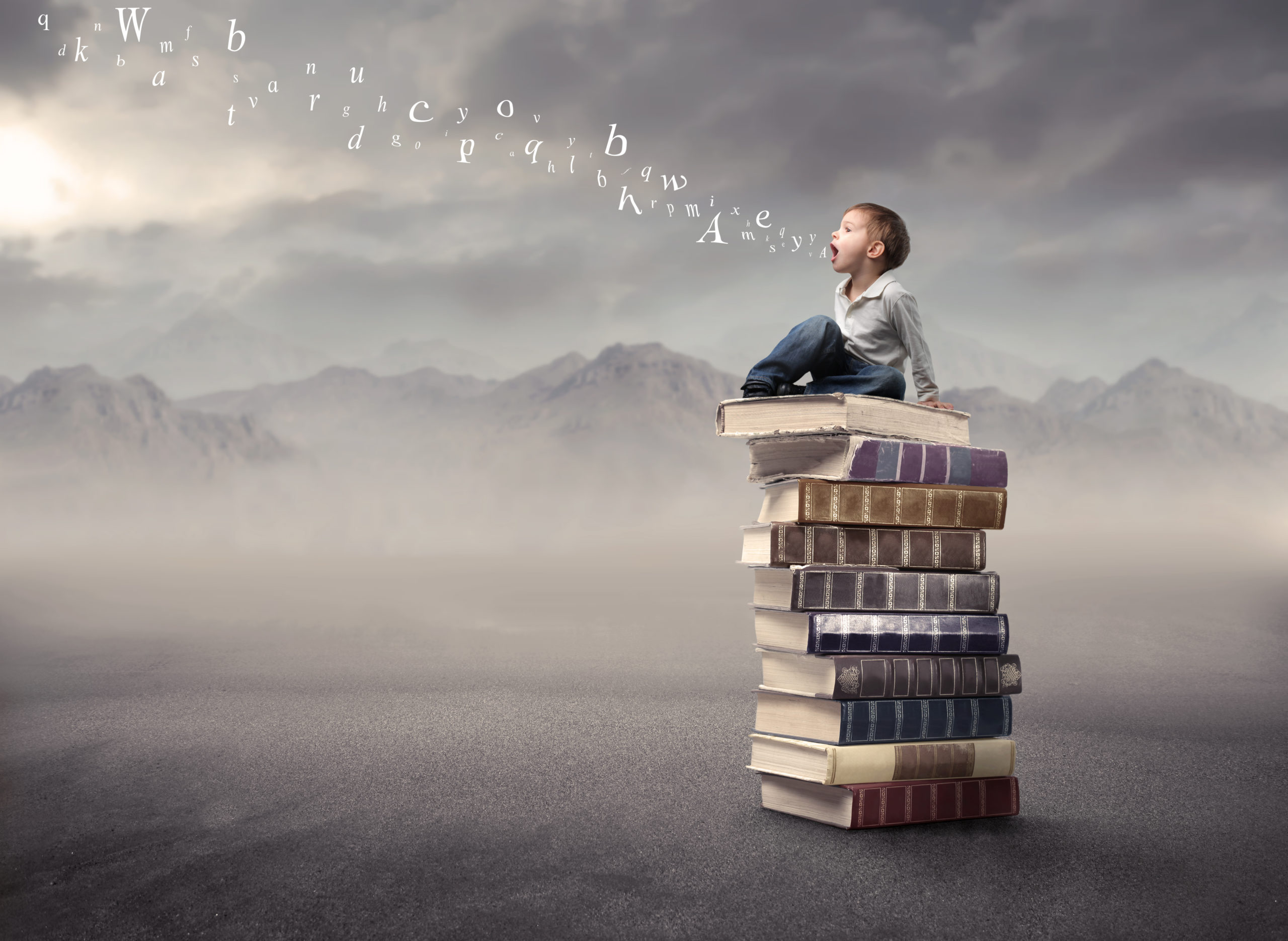 Do you consider reading online to be "real reading"? Many quickly dispel the world of online text as "less than," unless the ebook is attached to it. But even then, the argument becomes, "Why read digital words when you can read the ACTUAL book?"
It's time we bury that argument, because the 21st century demands a paradigm shift. There is SO MUCH that can be accomplished with digital books, and LightSail for Reading at Home is eager to demonstrate to your children the advantages of embracing the digital world.
Sure, you don't get to smell the pages or hear the binding crack the deeper you get, but let us introduce you to what you CAN do when you LightSail a book.
LIGHTSAILING BOOKS – WHO DOES THIS BENEFIT?
#1 – Kids with ADHD or Dyslexia who struggle to read aloud in the classroom.
Do you remember being in the classroom and called on to read by the teacher, with twenty-five sets of side-eyes ogling you as you struggled through each sentence, sweating bullets until the end of the paragraph?
Now imagine you have a reading disability or difficulty. It's a thousand times worse for these kids who try so hard. Let's help kids avoid that stress with LightSail for Reading at Home's personalized reader that offers tools for kids to find their digital "sweet spot." They can go word by word, sentence by sentence, with adjustable audio controls, text size, and so much more. You can even choose to see bubbles around the letters for those with visual impairments.
#2 – Struggling Readers unable to focus on the hundreds of words per page.
A page of words can be extremely anxiety-inducing and trigger panic attacks in even the calmed of kids when they struggle with focus. LightSail's Word by Word and Sentence by Sentence features give kids the opportunity to focus on the individual words, rather than being overwhelmed by the page.
Kids can choose to have words highlighted or read aloud, and can personalized the page by selecting how big of a chunk of text they want to see. It's a gamechanger for kids who need a little help with focus.
#3 – Auditory Learners who prefer to have books read aloud so they can follow along.
Often kids have a hard time with reading because they can't hear the words being read in their mind. We all have an auditory track that plays in our brain as we read, but this becomes difficult for kids when they haven't heard the words or struggle with the non-phonetic pronunciation of English words.
In the classroom, kids just don't have the luxury of having words read aloud, or reading aloud to improve their skills. In fact, when there is time for the teacher to read aloud, it's often from an assigned book. With LightSail, kids get to select from tens of thousands of high-interest books completely filterable by interest.
#4 – Early Readers who are just building their lexicon.
It's proven that kids can gain better fluency by hearing the words pronounced or reading along with someone. It helps them to set pacing and learn how to inflect and intonate unfamiliar words. With LightSail, you can slow the speed and have the text read aloud as each word lights up. Kids can follow along and improve in their read aloud skills.
Once they progress in their abilities, they will be able to read aloud in the classroom without difficulty, having gained the confidence in the safety of the low-stress environment at home.
#5 – The Artistic Kids Confined by the black-and-white limits of a printed page.
LightSail for Readers at Home provides you with complete customization, from artsy backgrounds to colored text, from vertical to horizontal reading direction, from the size of your font to the speed at which it reads the text to you. You can even personalize your border color for the ultimate in customized digital reading solutions. Sometimes it's the ability to control the book a bit that puts kids back in the driver's seat.
The Bottom Line
No matter how you choose to customize your digital book and platform, getting books in kids' hands is the main goal, so give this free reading website 7 days at LightSail for Reading at Home a good honest try. No strings attached. The possibilities are endless in the 21st-century online reading world.