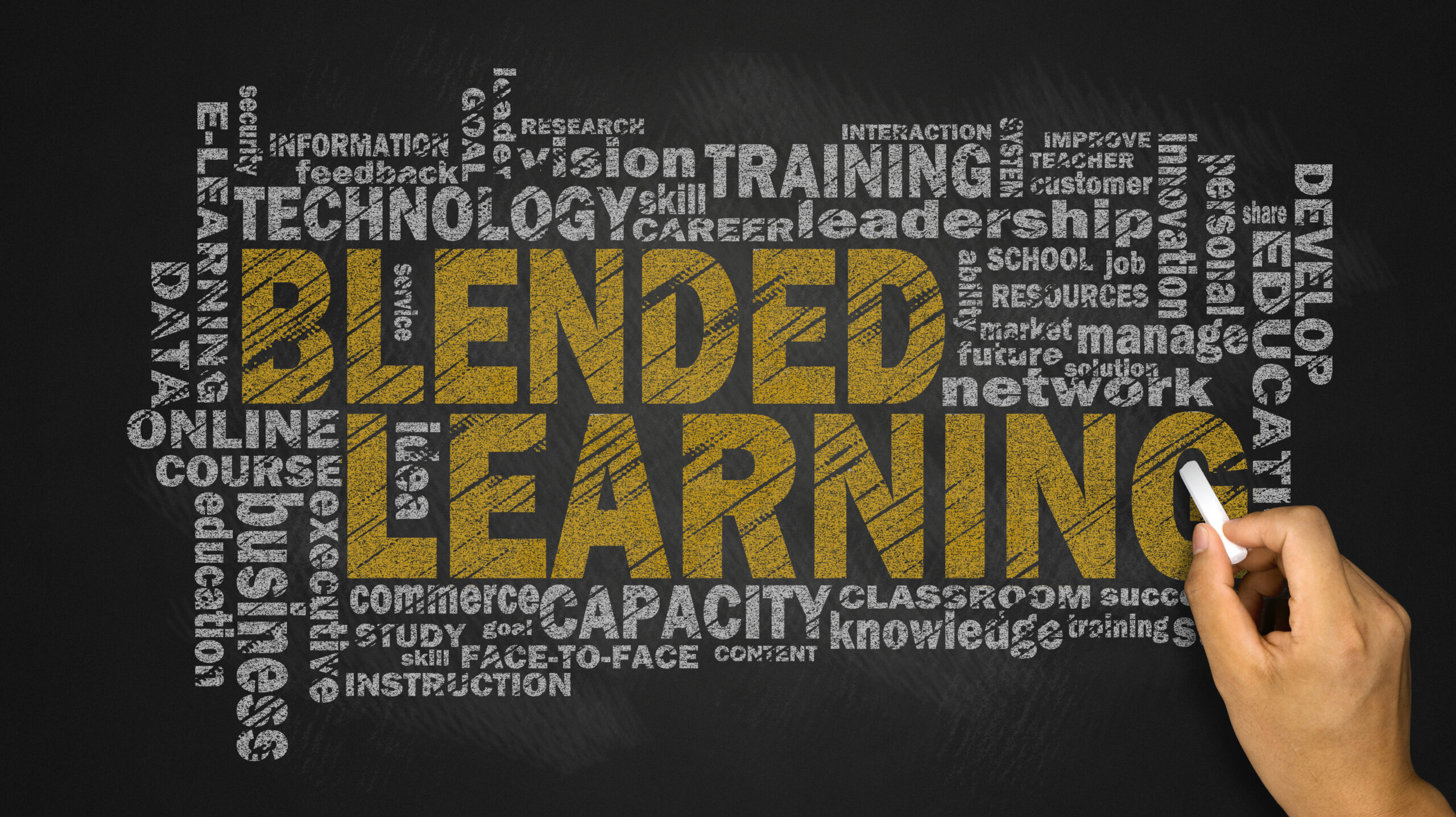 Blended learning has been an up-and-coming term in educational circles for years, but it's suddenly taken center stage. As educators have grappled with the challenges of teaching during a pandemic, education in both the classroom and at home has become the norm for many families. Ideally, both would work seamlessly together, balancing harmoniously for the best learning experience possible for your child. However, we all know this past year was a bumpy road.
Coronavirus restrictions will eventually fade into the history books, but this new hybrid style of learning gained ground in many districts as the best of both worlds and may be here to stay. That said, whether you're a teacher or a parent, getting to know how blended learning at home can help you make the most of this approach to education and your current school year.
1. Online learning gives kids flexibility.
Technology plays an essential role in blended learning, and it puts kids in the driver's seat. Students may have the option to go through lessons at their own pace, rewatch videos as needed, or access classroom materials at their most alert time of day.
They may even have the privilege of choosing their resources. Some could listen to audiobooks while others click on educational videos.
2. Blended learning includes in-person instruction.
Online-only learning isn't the same as blended learning. Rather, blended learning gives kids and teachers opportunities to meet together.
Some gather in neighborhood schools. Others have learning labs or education pods. In any form, these face-to-face meetings are a key part of the blended learning definition.
3. Online and in-person components complement each other.
Finally, in blended learning, what kids do online and what they do in the classroom build on each other. There's no need for kids to repeat the same material at school that they've already learned at home. Rather, each portion of the child's education should be engaging and enriching.
Data monitoring is essential to successful blended learning. Educators rely on progress reports and other metrics to keep in touch with students' learning activities. That information shapes their classroom lesson plans.
LightSail for Blended Learning
LightSail's Reading at Home platform is just what you need for blended learning at home. With a wealth of books, audiobooks, videos, and other resources, kids stay engaged during their online learning hours. Meanwhile, parents and teachers appreciate the built-in assessments and metrics that keep them informed about the progress kids are making.