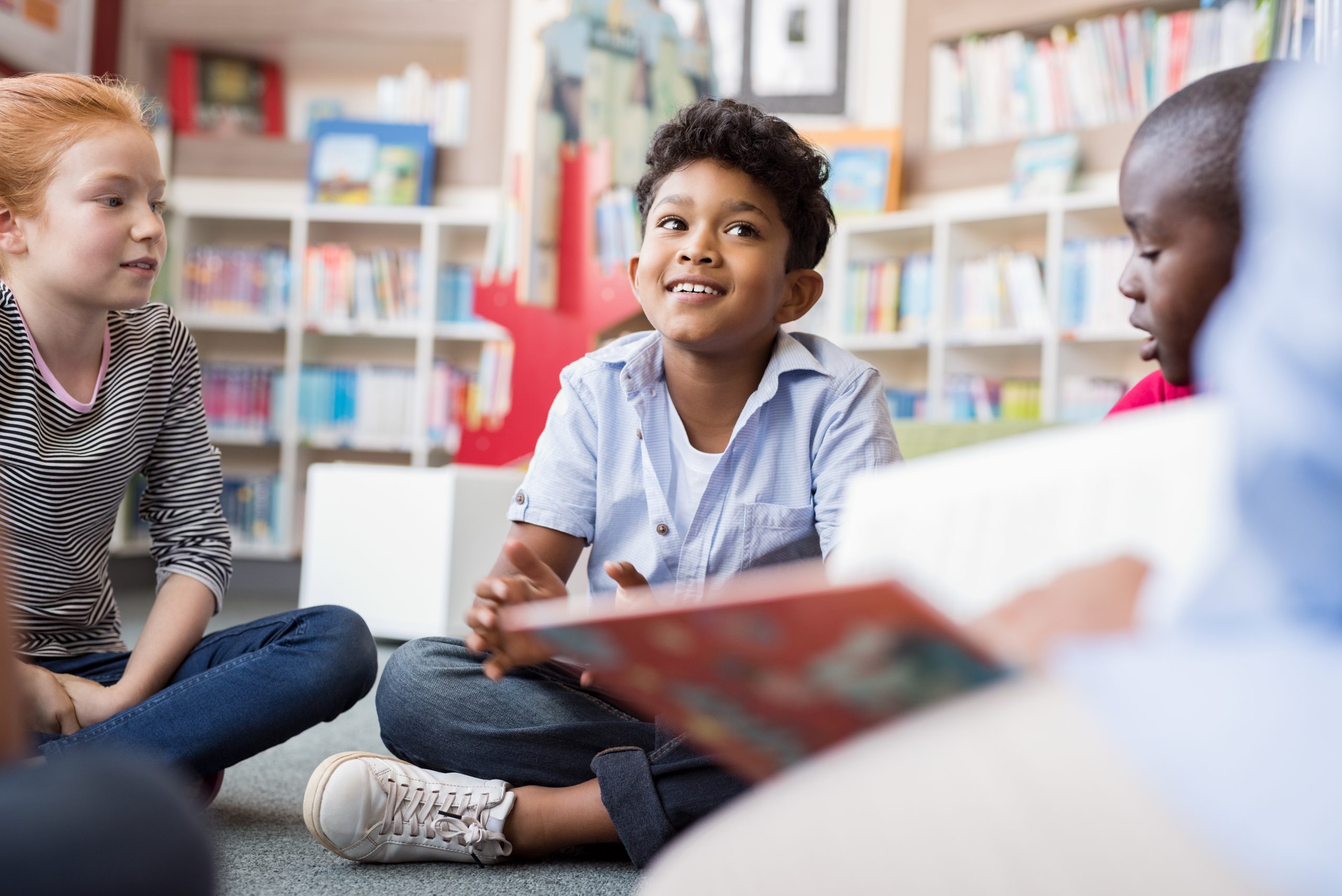 Book clubs are popular among adults for building friendships and sharing a love of literature. Kids can gain similar benefits from book clubs, including virtual ones. Voracious young readers will enjoy interacting with like-minded friends. For struggling readers, joining a book club could spark a sudden interest in literacy.
Up until now, though, you may not have found the right type of online book club for kids. Some subscription programs send a new paperback each month so that your shelf quickly overflows with books. Other online clubs focus on kids' book reviews or at-home activities. Although fun, those programs don't provide opportunities for children to interact with each other.
If you're looking for a new approach to a virtual book club for children, give LightSail's Book Clubs feature a try. It may have everything you're looking for in a kids' club and more.
Here's what makes LightSail's Book Clubs stand out:
#1: Wide Selection of Quality Literature
Belonging to a book club should expand children's reading experiences. In a group setting, they may encounter new genres, authors, and titles. When their peers are excited about reading a classic or trying out poetry for the first time, their enthusiasm may be contagious.
The more books that a club has to choose from, the better. LightSail's incredible libraries are packed with everything from picture books to classic plays. Children should have no trouble finding an assortment of appealing books to discuss with one another.
#2: Group Discussion
One of the best parts of belonging to a club is getting to know the other members. Book clubs that encourage conversation are a great place to meet new buddies or strengthen current friendships. Relationships will grow as kids chat about their favorite characters, plot predictions, and reactions to the surprise twist at the end of a book.
Chatting about literature is integral to LightSail Book Clubs. Members can type back and forth with insights about their current book selection. To encourage discussion, leaders have the option to link relevant videos, 360° images, encyclopedia articles, and more. As kids explore these bonus materials, they may come across even more to talk about.
#3: Safety First
Of course, online safety is of the utmost importance. You always want to be careful about what your children are reading and whom they're interacting with. Fortunately, LightSail has safety features built in throughout the Book Club platform.
First of all, ChildSafe Content Controls allow you to carefully monitor what type of literature your kids read. If you have concerns about a particular topic or writing style, you can limit or block your children's access to such books.
Also, you can be quite selective about your kids' Book Club pals. When you start your own club, you can limit participation to your own family, friends whom you invite, or members who request access.
If you'd prefer to join a ready-made group centered around a favorite book or subject, you can limit your children's chat option to kids in certain grades. You can also turn off your kids' chat access at any time.
Instead of giving up on online reading groups for kids, give LightSail's Book Clubs a try. Your kids will discover great new books, develop fun friendships, and stay safe, too.